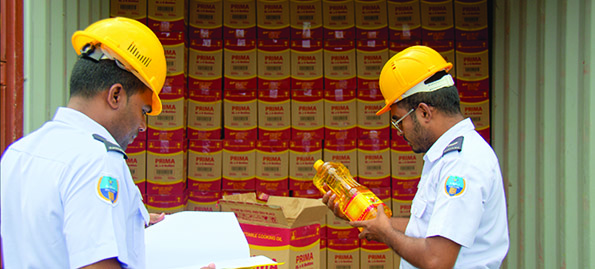 According to the statistics revealed by Maldives Customs Services, The CIF value of goods imported on this year's June Month has increased by 7% compared to last year's June month. MVR 2.7 Billion worth of goods were imported last June while it increased to MVR 2.9 Billion this year. 19% of goods were imported from United Arab Emirates, 15% from China and Singapore, 11% from India and 6% from Sri Lanka.
Customs further revealed that the revenue they attained from import duty and other fees increased by 11% this June month compared to last year. Last year they received MVR 189 Million while this year it increased to MVR 210 Million.
Moving on to the statistics of exports, customs revealed that the FOB value of goods exported increased by 118% this June month compared to last June. MVR 204 Million worth of goods were exported last June which increased to MVR 446 Million this year.
Primarily, fish products are exported from Maldives and 67% of goods were exported to Thailand.