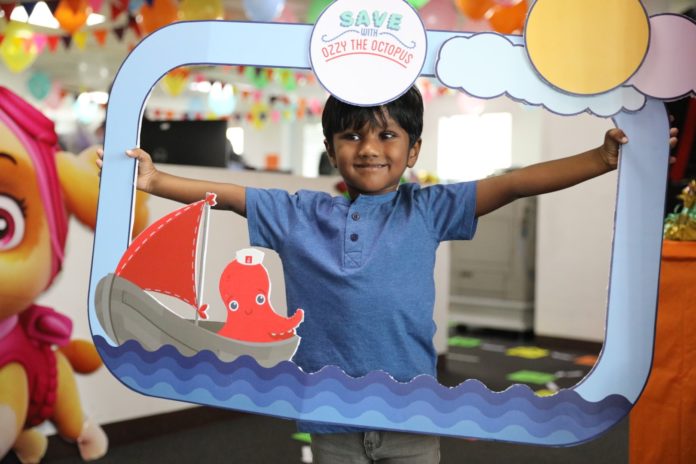 All of the Bank of Maldives (BML) branches and departments have been decorated with balloons and papers of various colours today. Several activities and games designed for children are being played at BML. All employees have nothing but a happy and excited face on them. Today was 'bring your kids to work day' at BML. 
Deputy CEO of BML, Mr Mohamed Shareef said "this is a special day dedicated for employees. All the employees of BML are hardworking. Their services are exceptional and we cannot put into words how much we appreciate them and all the hard work they do. The very least we can do it show their kids' all the hard work they do, and where they do it. Employees are delighted for providing such an environment for their children. Our employees are role models in every way while BML".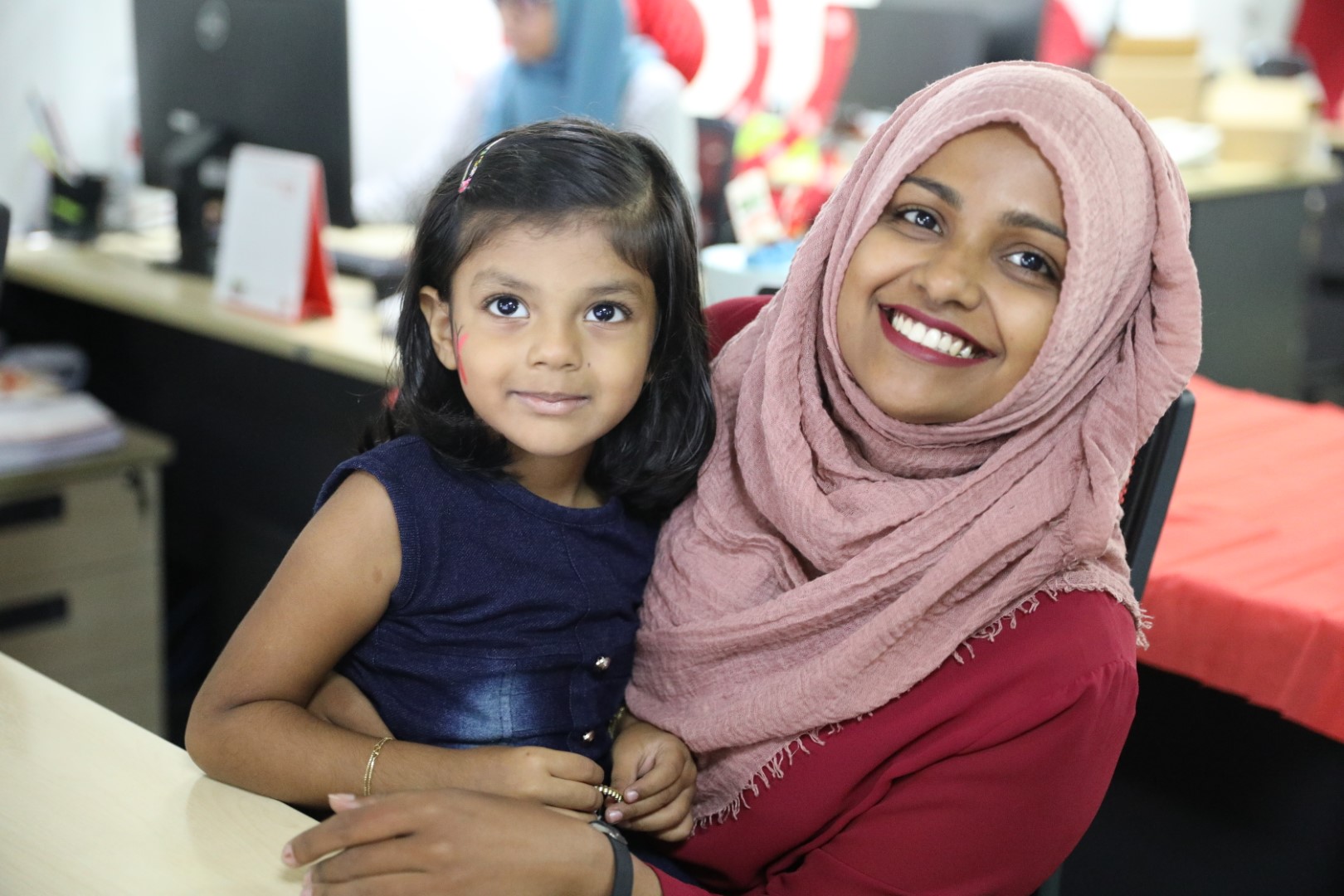 The employees also noted how special the day was and that it brought them great joy to be able to share such a moment with their kids. 
One of the employees commented that today was a very different day for all BML staffs. "Our children can see the work we do. They can participate in different activities with other children. This is a busy office. But, the love from our families and the working environment has motivated us to work even harder".
The bank continues to host various events to increase employee motivation in the work environment. BML has won the "Best Employer Award" twice among all Asian companies for the second consecutive year.