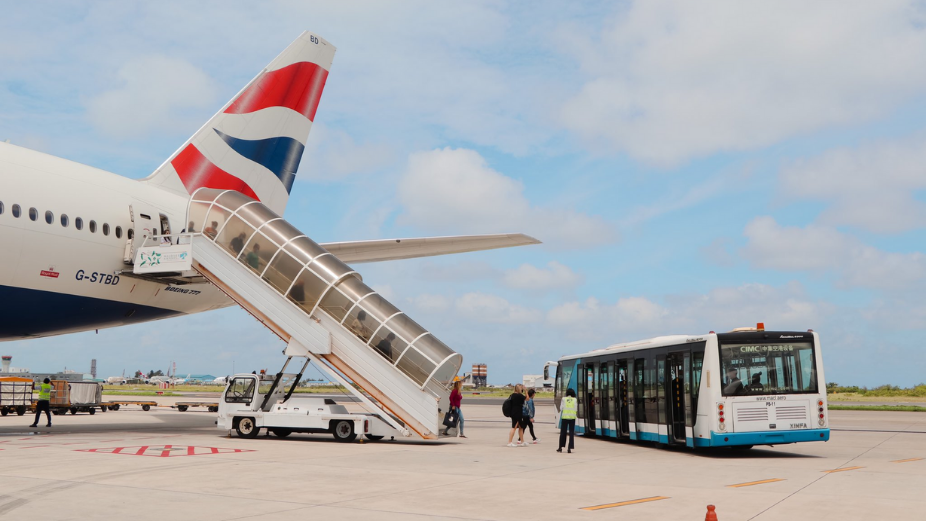 British Airways has resumed its flights from Heathrow Airport, London to Velana International Airport, Male'. This news comes right after Maldives was removed from the United Kingdom's travel red list recently and following the ease of COVID-19 specific travel advice for Maldives from the United Kingdom.
Starting from September 22, those travelling to the UK from Maldives will not have to undergo a quarantine period upon their arrival to the country. Additionally, double-vaccinated people will no longer have to take a Covid test before they return to the UK from the Maldives Later in October, travellers will also be able to take a cheaper lateral flow test instead of the day 2 PCR test.
In response to COVID-19, British Airways has introduced a range of measures to keep its customers safe and is asking them to abide by the new measures to help manage the wellness of everyone travelling. These include checking-in online, downloading their boarding pass and where possible, self-scanning their boarding passes at the departure gate; observing physical distancing and using hand sanitizers that are placed throughout airports, and wearing a facemask at all times and bringing enough to replace them every four hours for longer flights.
UK is one of the leading markets in terms of arrivals to the Maldives and takes a spot in the top 10 markets for tourist arrivals so far in 2021.
Book your flight tickets to London with Voyages Maldives, GSA of British Airways in Maldives. For bookings and enquiries email: airlineticketing@voyagesmaldives.com