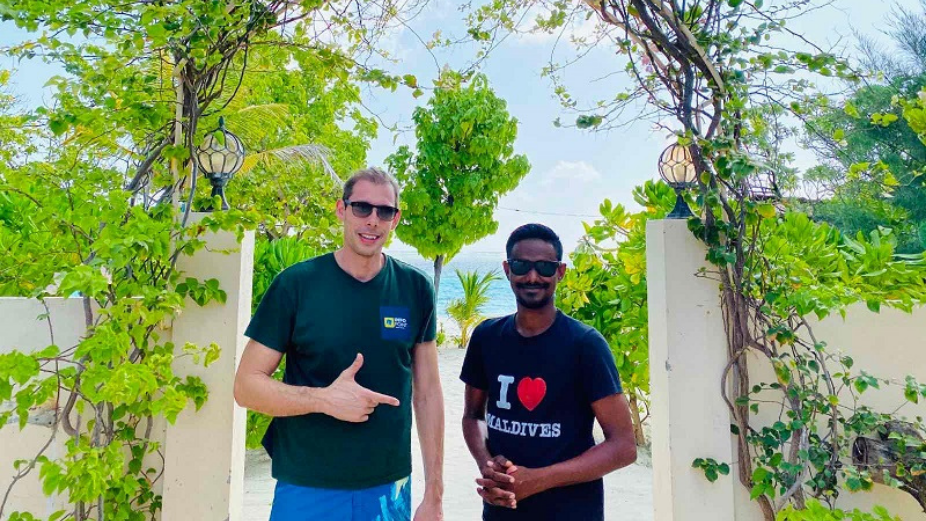 Visit Dhiffushi has announced the arrival of the first Bulgarian tour company 'Info Point', to dedicate itself to introducing the people of Bulgaria to enjoying that dream Maldivian holiday on the island of Dhiffushi in the Kaafu Atoll.
With the tourism industry still reeling from the ongoing changes to travel, new partnerships and commitments to reopening tourism such as this bring hope and faith, paving the way to see light to the end of the pandemic tunnel.
The partnership will see a regular stream of groups arriving from Bulgaria, one after the other. To ensure the highest customer experience, Info Point & Visit Dhiffushi will be sending a dedicated tour guide to the island who will coordinate with Visit Dhiffushi and the island businesses.
Info Point Owner, Stoyko Devedzhiev, has just returned from a 5-day inspection of the island in preparation of launching the new Dhiffushi Operation and said, "Dhiffushi Island is closest to the spirit of Info Point. Why am I saying this? We have always searched with the adventures of Info Point for the real nature, the real people. History and culture from the spring. To mingle with the locals, to tell you a story, to laugh with them, to eat their food. To spend the night in a small local hotel. Small businesses make a country big. We know what it's like to be small and we want to invest our money there. There we see the most sincere smiles. I think Diffushi is just that – unadulterated and real. Maldives from a different perspective."
With much of the focus in the Maldives still on its resorts, it is very much refreshing to see a well-deserved boost to the residential tourism of this great nation and much-needed promotional awareness of what these amazing habited islands have to offer.
Warren Mills, Owner of Visit Dhiffushi, said, "I am so proud to be part of something that brings a residential island such as Dhiffushi to the forefront. The people and businesses of Dhiffushi work hard and provide, what I think is one of the most amazing Maldives holiday experiences to those who seek an affordable way to enjoy that dream Maldives Holiday."