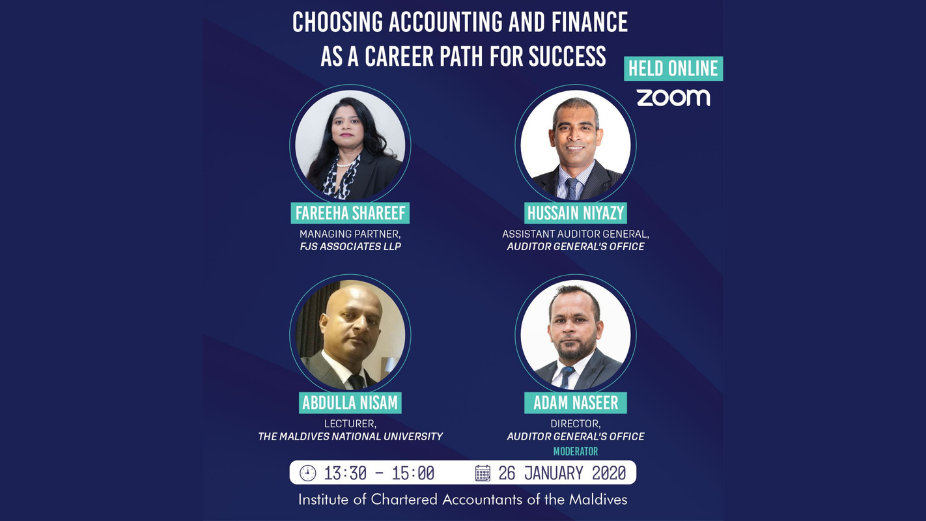 With the intention of providing O'Level and A'Level graduates, the opportunities and guidance in pursuing a career in the accounting profession, the Institute of Chartered Accountants of the Maldives (CA Maldives) is holding special career guidance webinars.
During these sessions, opportunities that exist in the private and public sectors of accounting in the Maldives will be highlighted. This will be an excellent discussion for students who are interested in pursuing a career in the accounting industry.
Moreover, the technical knowledge and experience of the facilitators will be shared to provide a glimpse into the accounting career prior to entering the industry.
Held nationwide, this webinar is open for 212 schools across all atolls and will be covered in a time period of three days. The sessions are held virtually via Zoom and the facilitators consist of renowned experts in the accounting profession, including lecturers and educators as well.