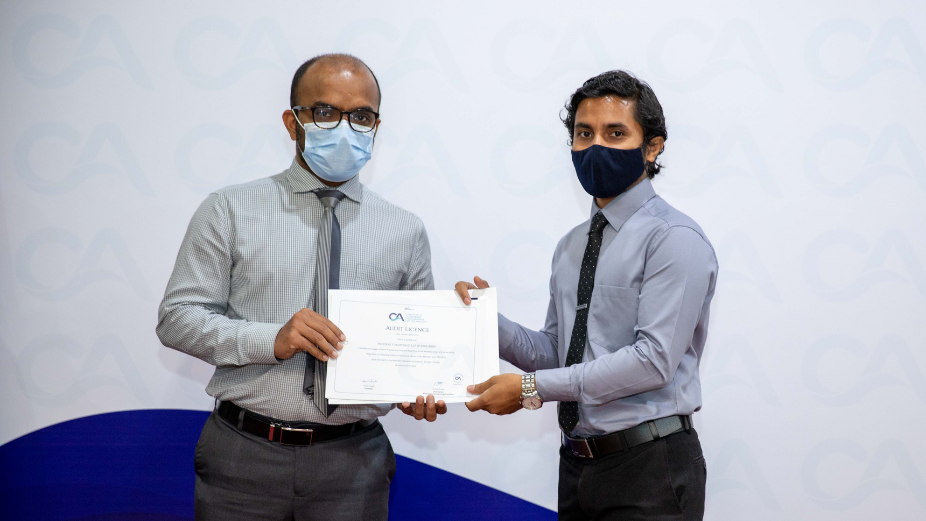 CA Maldives has started issuing licenses to provide audit and assurance services, under the revised regulation. Yesterday, CA Maldives marked the inauguration of licensing at a special function held to give away the license certificates to 11 individuals and 08 firms who have fulfilled the licensing requirements.
The event was graced by the Minister of Finance, Mr. Ibrahim Ameer.  Speaking at the license awarding function, Mr. Hussain Niyazy, the chair of the licensing committee of CA Maldives, noted that licensing regulation was revised in consultation with the stakeholders. The revised regulation includes some major changes such as the abolition of licenses categories. Further Niyazy stressed the commitment of CA Maldives to ensure the quality of license holders, through regular reviews and training. 
CA Maldives urges all licensed auditors to expedite the license renewal process as all the licenses issued by the Auditor General Office expire on 8th March 2021 (yesterday), as stipulated in the regulation.