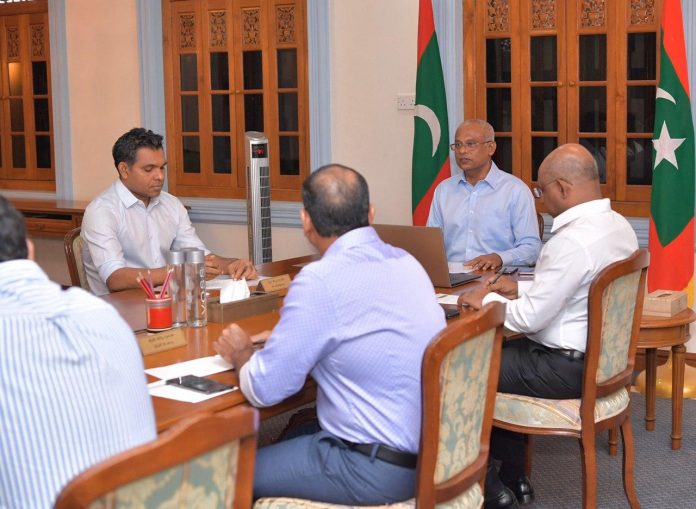 The Cabinet has decided to extend the closure of government offices, schools, colleges and universities for one more week as a further precautionary measure against COVID-19.
The decision was announced following discussions at the Cabinet Meeting held on 31st March at Mulee'aage. The Cabinet reached this decision following discussions on the advice from the Technical Advisory Group (TAG) of National Emergency Operation Centre (NEOC) in respect to the global COVID-19 condition and the forecasted situation in the Maldives.
The Cabinet Members also instructed to continue utilising a minimum number of staff for any urgent tasks that need to be resolved during the extended closure period. In addition, they instructed to encourage staff to work from home to ensure the timely delivery of crucial services.
Furthermore, the Cabinet also discussed the necessity for all members of the public to follow the advice from the health service professionals, including instructions to remain at home except for emergencies and accessing essential needs and following the existing precautionary measures taken by authorities to combat COVID-19.
Moreover, Cabinet members were briefed on the impact of COVID-19 on the Maldivian economy and resulting consequences on daily public life. Extensive discussions were conducted on the supportive measures being taken by relevant authorities to mitigate and recover from this situation