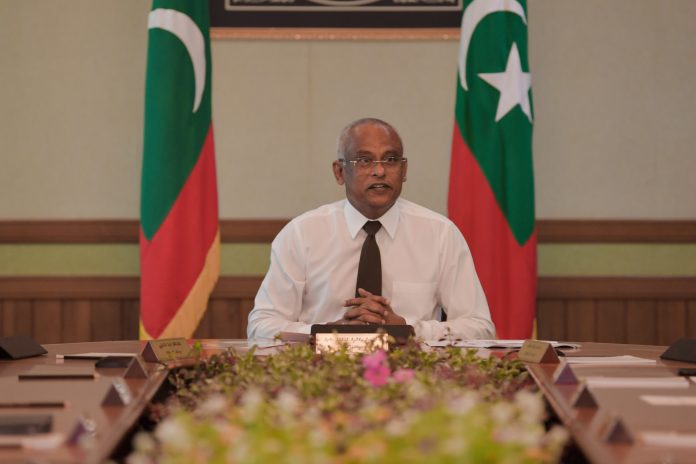 The Cabinet of Ministers has held discussions on further strengthening the preventive measures being taken by relevant Ministries to safeguard the Maldives and its people from the global Novel Coronavirus outbreak. The discussions were underway this afternoon during the Cabinet meeting held at the President's Office.
The Ministers highlighted that the number of globally confirmed cases is already well ahead and noted that there are further steps that the public could take to safeguard from this deadly virus.
President Ibrahim Mohamed Solih further stressed the importance of shielding the Maldives and its people from the increasing number of infected people in neighboring countries. He also noted that the Maldives is taking extra precautions and continue to match the escalated pace of the virus through improved screening of all passengers visiting through all routes of transportation.
Before concluding the meeting, the President also highlighted the programs being conducted by relevant authorities to spread awareness at a national level. He also deliberated on suggestions and insights from the Cabinet members regarding further preventive actions and safety protocols.