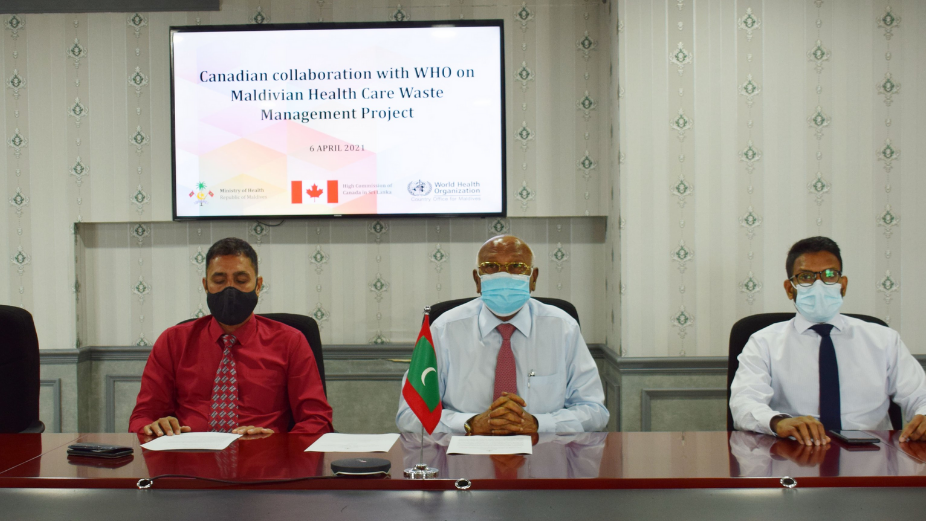 The Canadian government, in collaboration with the World Health Organization (WHO), has approved a project worth C$1.35 million to support the strengthening of medical waste management in the Maldives.
The Ministry of Health has stated that this project will allow the Maldivian health-care system to dispose of medical waste in an environmentally sustainable way, addressing another key policy of the current administration on how waste management policies impacts climate change.
The project 'Disinfection of Medical Waste' was inaugurated in a virtual ceremony at the Health Ministry headquarters in Male' on Tuesday morning. Under the project, 40 autoclaves will be installed in health facilities in the atolls to help strengthen the medical waste management process, and medical waste management facilities will be established in 10 atolls that do not currently have such facilities.
The inauguration ceremony was attended by Maldivian Health Minister Ahmed Naseem, Canadian High Commissioner to Sri Lanka and Maldives David Mckinnon, and Acting WHO Representative to Maldives Dr. Shushil Dev Pant.