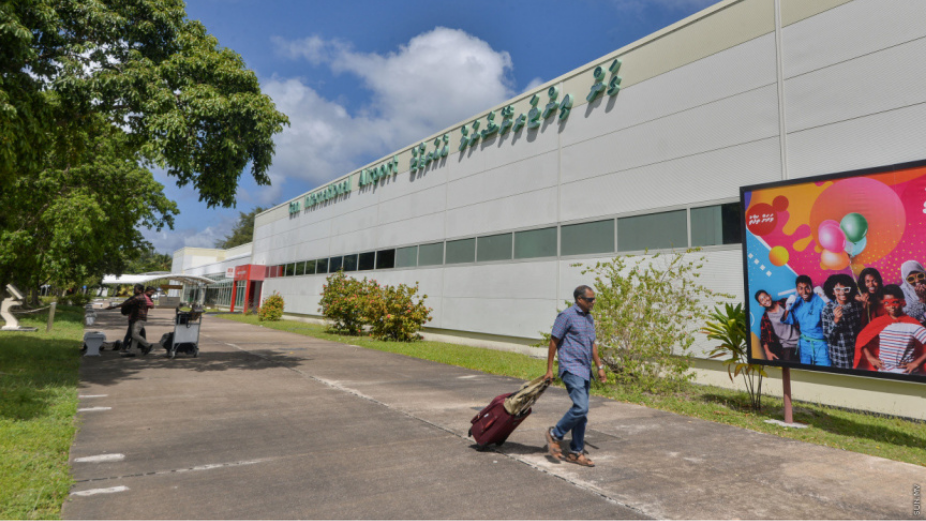 Canareef Resort Maldives, located in Herathera Island of Addu, reopened on Saturday after a two-year closure.
Canareef announced in a statement that it reopened on Saturday with 142 villas.
Speaking with regards to the reopening of Canareef, Managing Director of Gan International Airport Gais Naseer stated that the reopening of this resort is expected to increase flights to Addu City after the COVID-19 pandemic.
He added that additional bed capacity is important for Addu City to improve the financial situation of Gan International Airport.
When flights to Addu city were suspended due to the COVID-19 pandemic in 2020, four international flights were operated per week at the time. Now, five to six domestic flights along with Sri Lankan flights are currently being operating every day.
He said the airport is suffering financial losses due to a lack of flight operations. However, once Canareef Resort is reopened and Shangri-La comes into operation, it will improve. Gais also said that efforts will be made to bring in more international flights as bed capacity increases.
He said that as the number of flights increases, some renovations and changes will be brought to the airport. He added that more flights are also being operated with the national airline as bed capacity increases.