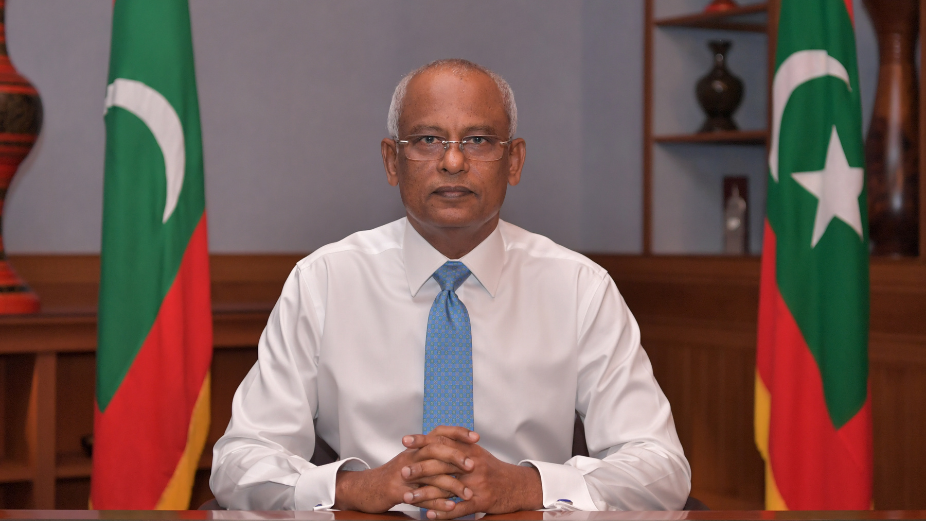 President Ibrahim Mohamed Solih has said that the road to addressing mental wellbeing begins with the care and support of the whole community. He made this statement while speaking at the online global advocacy event – 'The Big Event for Mental Health' held by the World Health Organisation (WHO).
Speaking at the event, President Solih stressed that the Maldives Government attaches high precedence to the improvement of mental health services as it is linked to our overall wellbeing. He stated that the whole community must come together in providing emotional support to those suffering from mental health issues and helping them feel less alone and helpless. He also stressed on the notable achievements made by the government in alleviating the situation of mental health issues in the country.
The President applauded the efforts by advocates and individuals involved in the improvement of mental health services in the country. Highlighting the contributions made by such individuals in providing psychosocial support during the Covid-19 pandemic, President Solih thanked them for their assistance.
Concluding his remarks, President Solih reiterated his call to consider mental health disorders as serious as any other disease and to offer lasting compassion and support to those going through mental health issues. He reassured that his administration would continue to place a high priority on mental wellbeing and welfare.
'The Big Event for Mental Health' is the first online global advocacy event held by the WHO. It featured addresses by WHO Director-General Dr Tedros Adhanom Ghebreyesus; world leaders; mental health experts; and celebrity guests. World Mental Health Day is celebrated on October 10 every year.