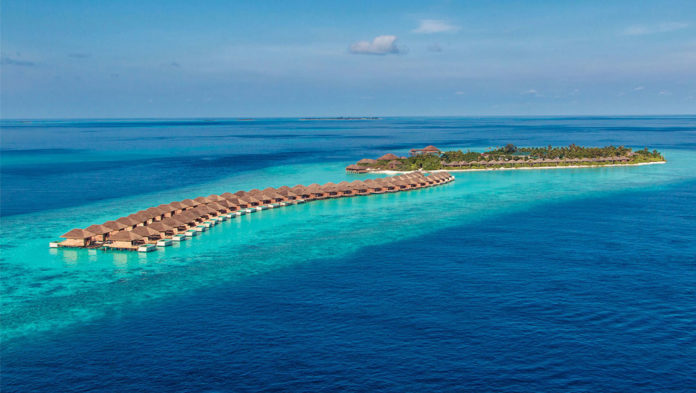 The case study was done by Vaibhav Garg, the Cluster Director of Talent & Culture at Accor Hotels, Maldives and former resort manager at Eriyadu Island Resort & Spa, Maldives. This case study focuses on the aspect of service excellence & personal involvement of the hotel management to advocate the hotel service philosophy and how it impacts guest loyalty, guest satisfaction scores and drive business results. It addresses key issues on service excellence & customer centricity such as:
Customer Listening
Customer Satisfaction & Engagement
Customer Relationships
One out of every five guests says that their decision of coming back to the same hotel is influenced by the opportunity to "experience and be engaged" A key question is what does a guest mean by "experience and be engaged"?
The concept of guest engagement lies in the rigor of operational excellence and the emotional engagement of associates who perform their tasks genuinely from their hearts and hence in word and indeed, in intent and through gestures, a great hospitality is always genuine, attentive, passionate, caring and warm where engaged associates deliver exceptional service experiences and creates memories to last forever for the guests.
Most hotels & resorts are highly concerned about guest satisfaction. Therefore, there are brand standards which are a guide to the colleagues to satisfy the guests. However, satisfaction of needs does not necessarily lead to engagement. For example an absolutely clean villa and a laundry delivered on time can satisfy a guest but may not engage him. Absence of these standards can lead to guest dissatisfaction. However, the presence of these standards does not necessarily lead to guest engagement or guest delight.
It is true that guest engagement can happen only if all the processes are in place firstly. To achieve high levels of guest engagement and guest delight, the guest should be made to feel that the management and colleagues of the hotel genuinely care for his well-being.
Key Learnings of the Project: Key Factors driving Guest Engagement and Role of Management:
There were number of key steps that were implemented and are suggested to improve guest engagement at a resort / hotel:
Creating an engaged team
Lead by Example: Role of a Hotel Manager
Engage with Guests Online
Evaluate and Measure Success
Activity seek feedback
Pampering the guest
Use of Technology in guest engagement
Hotel brands have always understood that 4 walls do not make a hotel and the human element is often what brings success and repeat business through the doors. Brand Standards and SOPs are vital and play a key role in the 'guest journey', however, 'emotional engagement' is becoming far more important to the overall guest experience and what makes brands standout from the competition. There are many angles to 'emotional engagement' and this will clearly be a key part in gaining an advantage in an increasing competitive market. Towards conclusion, let's also take some time to think about how we can help frontline team to become more engaged on an emotional level as hotel brands will rely more on loyalty and this comes through an 'emotional' connection.
Note; The case study has been heavily summarized so as to generalize and highlight the key pints that any Guest House, Resort or Hotel owner could use. For the full report please visit http://www.servsig.org/wordpress/2016/11/fundamental-basics-of-guest-engagement-in-hospitality-industry-a-case-study-of-eriyadu-island-resort-spa-maldives-indian-ocean-islands