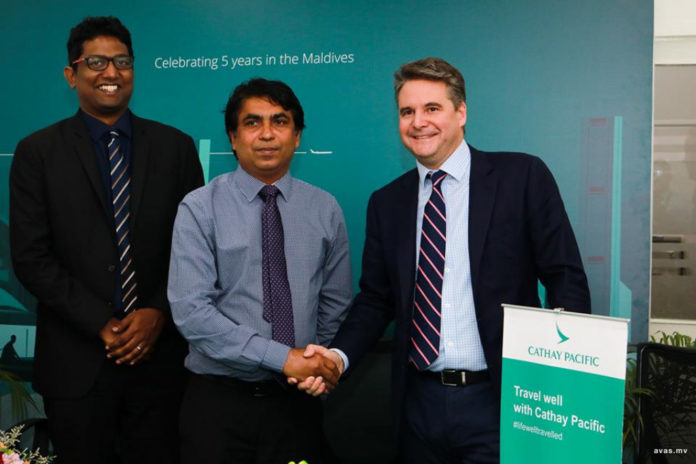 Ace Aviation Services Maldives, the GSA for Cathay Pacific celebrates the airlines' 5 years of service in the Maldives.
Cathay Pacific started its travel services in the Maldives on 27th August 2013. Four flights are scheduled in a week on a regular basis by the airlines from Hong Kong to the Maldives, which has immensely benefited the tourism industry as it is one of the leading markets.
The General Manager for Cathay Pacific Asia and Africa Region, Mark Sutch stated in regards to the five year celebration that the airline will be scheduling more flights to Maldives in the upcoming years.
Bringing a number of tourists from Asia, Middle East and Africa region, Cathay Pacific operates fleets of airbus A300 and A330 in Maldives.