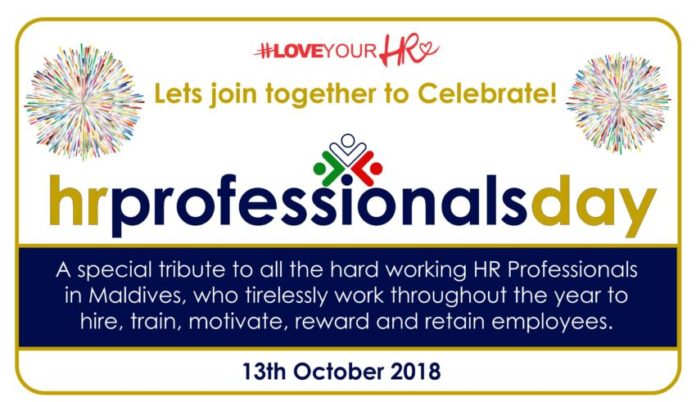 HR Professionals are the cornerstone of the companies, the ones who soothes over tough times and the people who looks after everyone else´s interests.
HR Maldives the only online magazine dedicated for HR news, resources, products and services, would like to honor the hard work of HR Professionals who tirelessly work throughout the year to hire, train, motivate, reward and retain employees.
Join in celebrating the first ever "HR Professionals Day" in Maldives, a special tribute to all human resources Professionals who make workplaces more effective and businesses more successful.
HR Professionals' Day is dedicated to show gratitude, appreciation and recognize the hard work of HR Professionals all year around.
HR Maldives invite all organizations and team members to join in to thank HR Professionals for taking care of employees.
HR Maldives will be organizing different events and activities to celebrate the day and request all organizations to organize events or activities to celebrate the HR Professionals day to honor, appreciate and recognize their HR Team and HR Professionals.
Source: HR Maldives