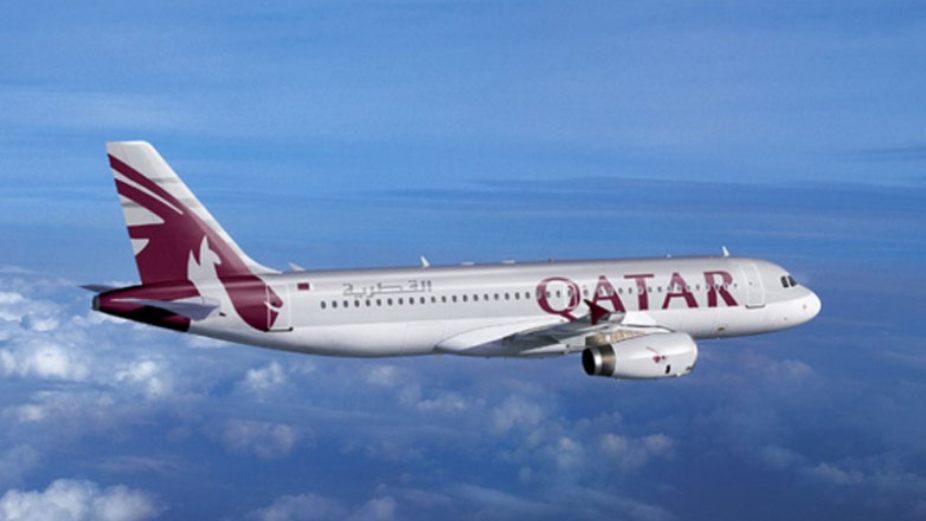 On the occasion of World Teacher's Day, Qatar Airways will give away 21,000 complimentary tickets to teachers to thank them for their vital work in educating young people worldwide during the challenges brought by the ongoing COVID-19 pandemic. 
The giveaway will open at 04.00 AM on 5 October and close at 03:59 on 8 October (Doha time). Teaching professionals can register for this exclusive offer at qatarairways.com/ThankYouTeachers by submitting a form to receive a unique promotion code, offered on a first come, first served basis.
Teaching professionals from over 75 countries in which Qatar Airways currently operates are eligible for tickets. To ensure the application process is fair and transparent, each country will receive a daily allocation of tickets, staggered over the three-day campaign period. The daily allocation will be released at 04:00 AM Doha time throughout the campaign period.
Teachers that successfully register will receive one Economy Class return ticket to anywhere on Qatar Airways' current network of more than 90 destinations worldwide. Additionally, they will receive a voucher for 50 per cent off one future return ticket that they can use for themselves, a family member or a friend. Both tickets are valid for travel up to 30 September 2021.
Qatar Airways Group Chief Executive, His Excellency Mr. Akbar Al Baker, said: "We at Qatar Airways are incredibly grateful for the commitment and hard work of teaching professionals around the world who continue to educate our young people in these times of uncertainty. We know that it has not been an easy task, yet teachers have been incredibly resourceful, turning to online learning and other methods.
"As the largest airline flying consistently throughout the pandemic, we have also supported students in recent weeks by flying to wherever they need to be to start their studies on charter as well as scheduled flights. As an airline, we firmly believe in the importance of education and are committed to lending our support to educational causes."
Since 2013, Qatar Airways has been a proud supporter of Education Above All's Educate A Child programme, which was launched in 2012 by Her Highness Sheikha Moza bint Nasser to significantly reduce the number of children worldwide who are denied their right to education. Qatar Airways' passengers are invited to donate to Educate A Child on board and at qatarairways.com upon reaching the payment page during the online flight booking process. Each year, Qatar Airways matches the total number of on board passenger donations. The airline also displays the foundation's video commercial on its Oryx One inflight entertainment to raise awareness and encourage donations.
Teachers that successfully register for complimentary Qatar Airways tickets can benefit from the airline's leading flexible booking policies. Tickets issued up to 31 December 2020 are valid for two years with unlimited date changes and the option to exchange them for a travel voucher with an additional 10 per cent value. For full terms and conditions visit qatarairways.com/RelyOnUs.
According to the latest IATA data, Qatar Airways has become the largest international carrier between April to July by fulfilling its mission of taking people home. This enabled the airline to accumulate unmatched experience in carrying passengers safely and reliably and uniquely positioned the airline to effectively rebuild its network. The carrier has stringently implemented the most advanced safety and hygiene measures on board its aircraft and in Hamad International Airport (HIA).
Qatar Airways' onboard safety measures for passengers and cabin crew include the provision of Personal Protective Equipment (PPE) for cabin crew and a complimentary protective kit and disposable face shields for passengers. Business Class passengers on aircraft equipped with Qsuite can enjoy the enhanced privacy this award-winning business seat provides, including sliding privacy partitions and the option to use a 'Do Not Disturb (DND)' indicator. Qsuite is available on flights to more than 30 destinations including Frankfurt, Kuala Lumpur, London and New York. For full details of all the measures that have been implemented onboard and in HIA, please visit qatarairways.com/safety.
Qatar Airways' home and hub, Hamad International Airport (HIA), has implemented stringent cleaning procedures and applied social distancing measures throughout its terminals. Passenger touchpoints are sanitized every 10-15 minutes and boarding gates and bus gate counters are cleaned after each flight. In addition, hand sanitizers are provided at immigration and security screening points. HIA was recently ranked 'Third Best Airport in the World', among 550 airports worldwide, by the Skytrax World Airport Awards 2020. HIA was also voted the 'Best Airport in the Middle East' for the sixth year in a row and 'Best Staff Service in the Middle East' for the fifth year in a row.
* This offer is only available for Qatar Airways operated flights. Eligible teaching professions are limited to: Classroom Paraprofessionals, Teaching Assistants and Substitutes, Intervention and Inclusion Specialists, Tutors, Senior Leaders, Early Childhood Teacher, Student Counsellors, Primary Teacher, Secondary Teacher, Casual Teacher, English as a Second Language (ESL) Teacher, Special Ed Teacher, Teacher Aide, Vocational Education and Training (VET) Instructor, Pre-School and Early Years Practitioners, and Classroom Technicians. A valid employer ID must be presented at the airport at the point of check in. Airport taxes shall be absorbed by passenger.