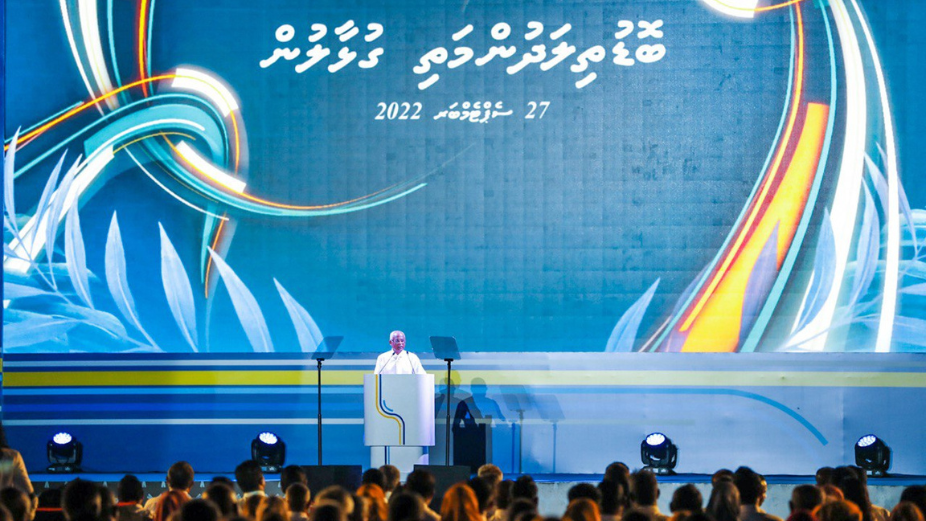 A land mark ceremony was held last night at HA. Dhihdhoo to mark the completion of the Phase 1 of "Raajje Transport Link" ferry service for Zone 1 (Ha., Hdh. & Sh. Atoll).
The ceremony was graced by His Excellency President Ibrahim Mohamed Solih, cabinet ministers, state dignitaries, CEO Adam Azim and senior officials of MTCC.
"Raajje Transport Link" ferry service is a pledge of President Solih. The objective of this project is to connect the islands and atolls of the Maldives via a reliable ferry network. The "Integrated National Public Ferry Network" Project was awarded to MTCC on 17th January 2021. The project will be fully implemented upon completion of Phase 2 and Phase 3.
The project will introduce reliable, efficient, convenient, and sustainable passenger ferry services to all administrative islands of the nation.