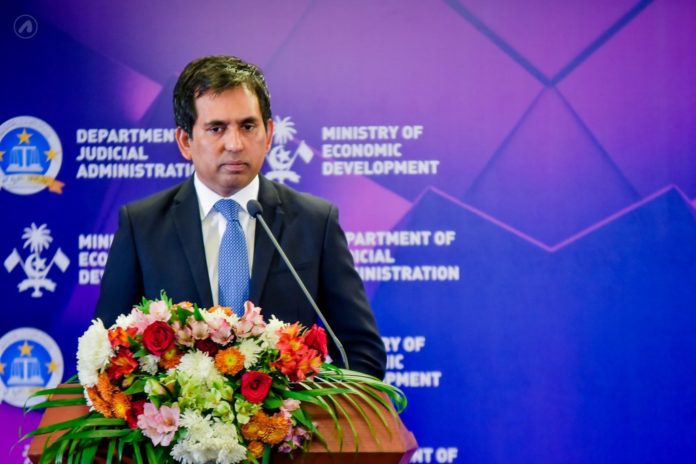 The Economic Ministry has started work on plans to put an end to the annual fees registered companies have to pay.
During his address to the attendees at the a conference held at Hotel Jen, the  Minister Mr Mohamed Saeed stated that the government has plans underway to ensure that the Maldives is an easy place to do business and to invest in. To make such a change one of first many reforms going into the business sector would be to bring about the necessary changes to numerous corporate and company laws.
"Plans such as reducing registration fees and putting an end to the annual fees that companies have to pay is going to go along way in improving the economy" he said. in addition to this he also stated that that current on going reform to stream line and make import export easier by re-engineering the whole process.
In other changes that have been made, to bring about a more positive outlook, credit guarantee schemes have been introduced as well.