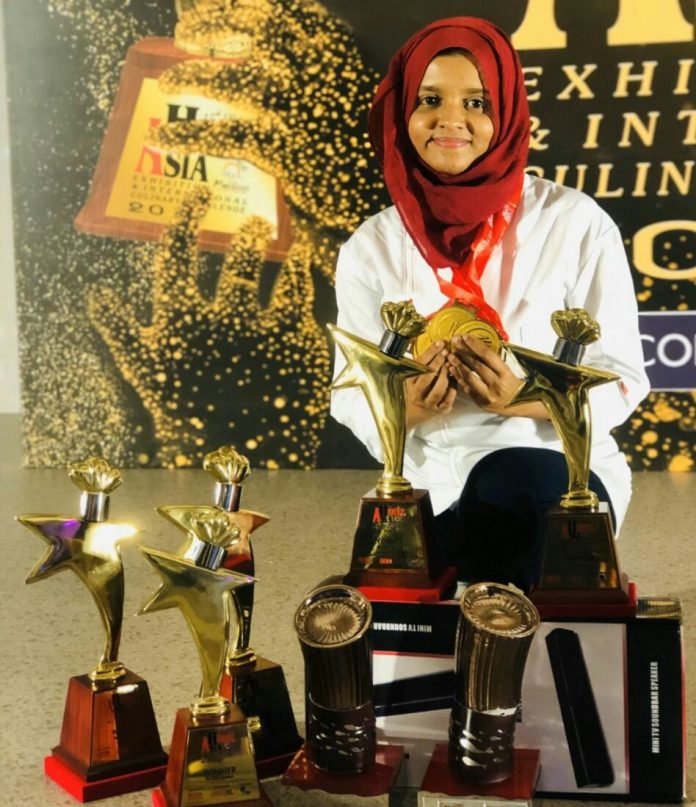 Chef Shifana Saeed has made history by netting not one, but four gold medals in all four of the categories she enlisted in at 15th Edition of the Hotel Asia Exhibition & International Culinary Challenge held from 7th-9th October at Dharubaaruge.
Shifana Saeed, or as more commonly known as, 'Shifu', hails from the southernmost point of the Maldives in S. Hithadhoo of Addu City. Having always had a passion for the ongoing of a kitchen, now a fully-fledged Chef quickly gaining plaudits from many a voice in the country, Chef Shifu acquired her degree in Culinary Arts and Foodservice Management from Taylor's University, needless to say, with honors as is the standard expected from her.
After returning to the Maldives and a couple of stints in the famed kitchens of many resorts on the sunny side of life, she decided on paving her own way into the culinary hall of fame.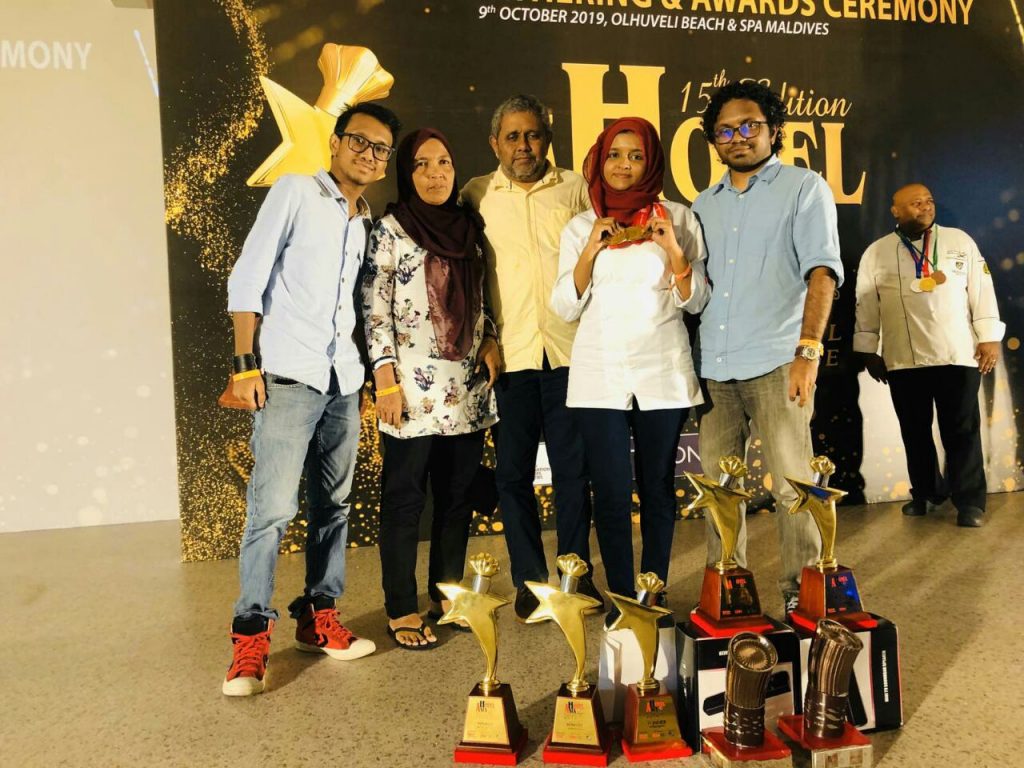 Alongside another inspirational and renowned figure in the culinary world in Chef Fatheen, both of them co-founded the only Japanese restaurant in the Maldives; namely Oishii – the house of Sushi where Shifu now serves as the Executive Sous Chef. The elegant and high-class restaurant, much like the crafty minds behind the idea, delivers a unique Japanese fusion experience hailed as a rare, mouthwatering adventure, establishing an unrivaled reputation in its short run so far.
Chef Shifu went on to partake in her first official culinary challenge at the 15th Edition of the Hotel Asia Exhibition & International Culinary Challenge where her skills were put to the test in front of the very figures she idolized while coming up the rungs of the culinary ladder in the form of world-renowned chefs from all over the world.
Furthermore, while three of those were top golds with 1st place finishes, her hard work and determination paid off when she was crowned the Most Outstanding Chef along with the Top Maldivian Chef among some 600 professional chefs who partook in this challenge.