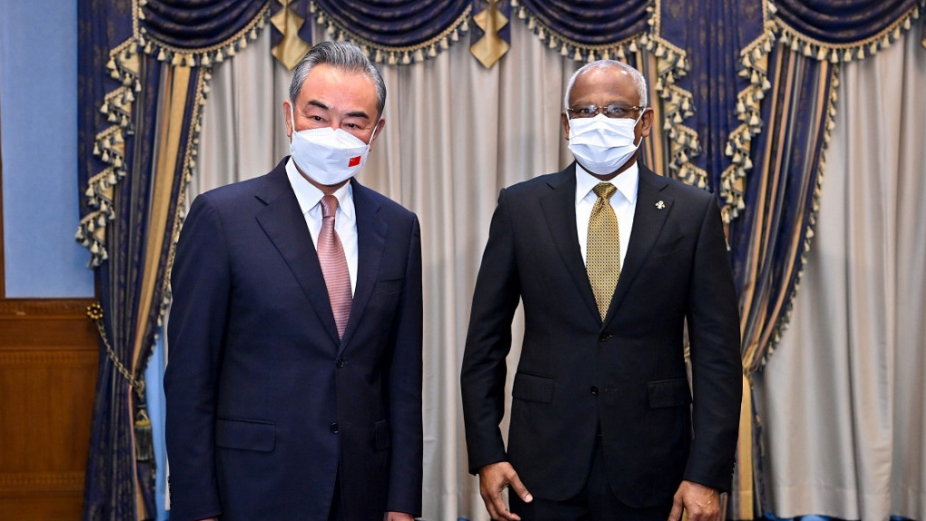 On the occasion of the 50th anniversary of the establishment of diplomatic relations between the Maldives and China, H.E. President Ibrahim Mohamed Solih on Friday sent greetings and well wishes to the President of the People's Republic of China, H.E. Xi Jinping, and the Premier of the State Council of the People's Republic of China, H.E. Li Keqiang.
In his message to President Xi Jinping, President Solih stated that the Maldives and China have a long history of friendship and cooperation and that China has made enormous contributions to the Maldives' social, cultural, and economic development over the last two decades. He also highlighted the signing of five agreements between the Maldives and China earlier this year and expressed confidence that the new momentum generated by these agreements would pave the way for future bilateral cooperation.
He also stated that the Maldives-China relationship is built on a solid foundation of shared historic bonds, sovereign equality, and mutual respect, and that he was confident that the long-standing ties of friendship and cooperation would continue to grow.
In a separate message to Premier Li Keqiang, the President stated that historical ties, sovereign equality, and respect for each other's territorial integrity serve as a solid foundation for Maldives-China relations, and that it has paved the way for the two nations' stable ties over the past 50 years.
The President went on to note China's continued support and assistance to the Maldives in reaching new milestones in economic and social development, and stated that China is among the Maldives' most important bilateral partners. President Solih also said that he believes that by working closely together, the Maldives and China could realise the full potential of bilateral partnership and friendship in the years ahead.