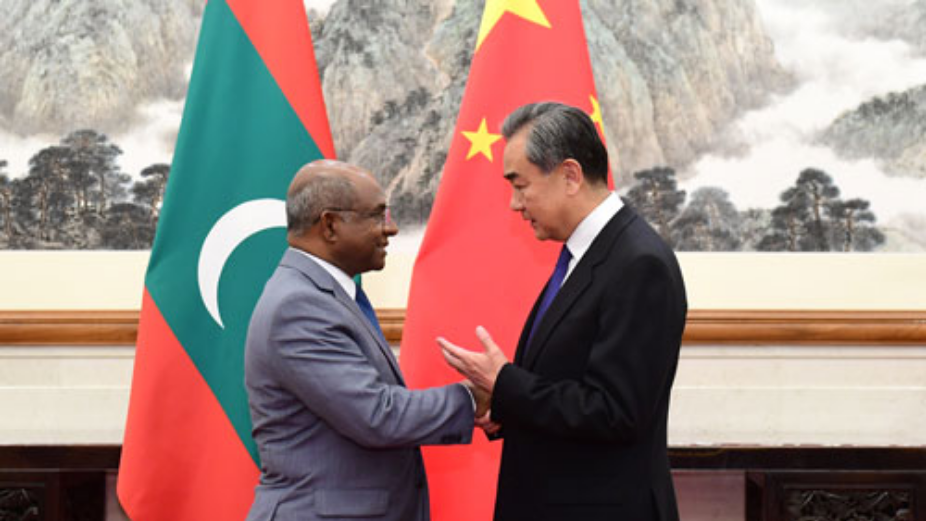 China has pledged additional 400,000 doses of the COVID-19 vaccine to the Maldives.
According to the information given to local news media Adhadhu, Foreign Minister Shahid states that this news was conveyed in the discussion that President Ibrahim Mohamed Solih had with the Chinese President Xi Jinping via phone on 16th July 2021.
Following the call, President Ibrahim Mohamed Solih tweeted saying that he looks forward to reinvigorating Maldives-Sino relations following his phone call with President Xi. President Solih in his call thanked the Chinese President for their support to the Maldivian development and also discussed ways to further enhance cooperation between the two countries.
Minister Shahid has not revealed the details of the vaccines or their expected arrival date to the country.
China previously donated 200,000 doses of the Sinopharm vaccine to the Maldives. The donation arrived in the Maldives on 30th March 2021, and the country has since been vaccinating its population with the Sinopharm vaccines along with the Covishield vaccine manufactured by India.
After the delivery of the additional 400,000 vaccine doses, China will have donated the largest amount of vaccines to the Maldives with 600,000 doses.