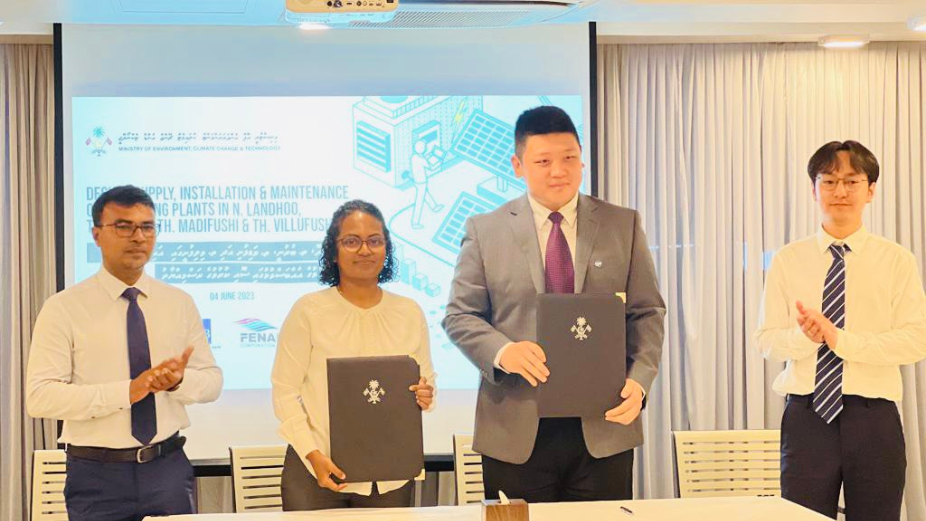 The Ministry of Environment, Climate Change and Technology has recently granted a contract to Instech Import and Export Company Limited from China to set up community ice plants that will be powered by solar energy. This initiative aims to establish such plants in Th. Vilufushi, N Landhoo, Th. Buruni, and Th. Madifushi.
The project has been undertaken as part of the government's commitment to achieving the Maldives' announced Carbon Net-Zero 2023 target. The designated islands will each have an ice plant with storage capacities tailored to their specific needs. Th. Vilufushi, N Landhoo, and Th. Madifushi will each be equipped with a 15-tonne ice plant and a 30-tonne storage facility, while Th. Buruni will have a 5-tonne ice plant with a 15-tonne storage capacity.
The completion date for the ice plant installations on these four islands has been set at 240 days. The total cost of the project is estimated to be $1.7 million or MVR 27 million, according to the Ministry of Environment. The signing ceremony, which was attended by Minister of Fisheries, Marine Resources, and Agriculture, Dr. Arun Jaitley Hussein Rashid Hassan, also had the presence of Minister of Environment, Climate Change and Technology Aminath Shauna and officials from the Ministry. In addition, council members from the four villages where the ice plants will be established, as well as the Atoll Council President, were present at the event.