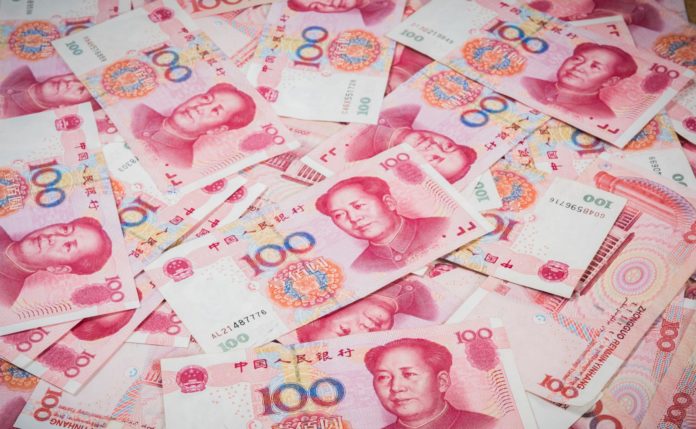 The Chinese yuan  hit an eight-year low as the central bank set a weaker daily guidance rate.
The currency fell to 6.8729 against the greenback, the weakest level since December 2008 and beyond a Bloomberg survey's year-end median estimate of 6.8. A gauge of dollar strength posted the biggest four-day rally in seven years following Donald Trump's surprise win in last week's presidential election. The Republican has promised to label China a currency manipulator and slap tariffs on the nation's exports.
A record $44.7 billion left China in September in yuan payments, while the nation's foreign-exchange stockpile shrank the most since January last month. Chinese officials have taken a series of steps to plug capital control loopholes, such as a potential plan to curb transactions that use the bitcoin digital currency to take funds out of the country. UnionPay Co. late last month limited mainlanders from using its cards to buy insurance in Hong Kong.
Commerzbank noted that after the yuan's inclusion in the special drawing rights basket of currencies in October, the yuan had depreciated by more than 3 percent, triggering concerns over a possible collapse.
But the bank's analysts also noted China's foreign reserves had dropped for four consecutive months since mid-2016, indicating that the central bank was still actively intervening in the market. The yuan has depreciated 5.4 percent against the dollar so far this year.