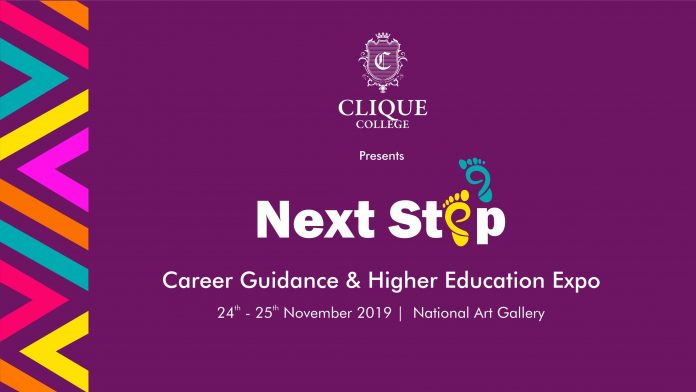 Clique College has announced plans to host a higher education and career guidance expo titled "Next Step" in association with JCI Maldives and other partners on 24th and 25th November 2019.
The event is targeted for students who have completed their O'Levels and A'Levels this year.
Next Step expo organized by Clique College, intends to bring together HR managers of leading organizations to guide students on how to prepare a CV and interview.
The expo will provide opportunities for students who do not immediately want to apply for a job or higher studies but wish to gain some experience in fields of interest. In this regard, students will be exposed to volunteer opportunities, sports and fitness, baking, grooming and beauty, etc.
Leading employers in the Maldives will provide information on types of jobs available in these organizations for O'Level and A'Level students. The students will also get the opportunity to learn about higher education opportunities and scholarships available at Clique College.