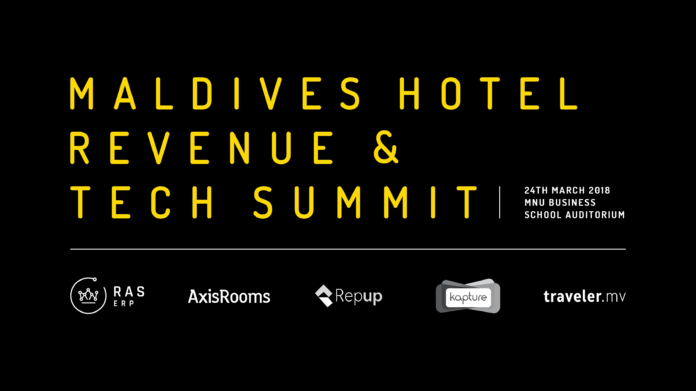 Excitement is building for the first Maldives Hotel Revenue and Tech Summit, which is scheduled for Saturday, 24 March as organizers Corporate Maldives Academy (CMA) makes their final preparations for the prestigious event aimed specifically at the Hospitality / Tourism Industry related entities. More than 160 participants have registered for the forum and venue is MNU Business School Auditorium.
The event will include keynotes and presentations from experts in the industry and a panel discussion. Following industry leaders will be presenting their thoughts and suggestions on better revenue management.
Dr Zak Ali — Vice President, Axisrooms
Karthikeyan Chellappa — Chief Product Officer, Axisrooms
Nirmal Singh Rathore — Head, Marketing and Partnerships – Repup
Sherman D'souza — General Manager, Kapturecrm Technologies
Anuja Bhosle – Booking.com
There will be two special Keynotes from a hospitality industry pioneer and a digital marketing champion.
Abdulla Nabeel — Director, International Sales – The Small Maldives Islands Co. Will Be Making His Key Note On Revenue Strategy Through Operation Conversion.
Aminath Zaady — Digital Marketing Specialist, Singapore Will Be Making Her Key Note On Optimize Cost-Effective Data-Driven Digital Campaign For Customer Acquisition And Revenue.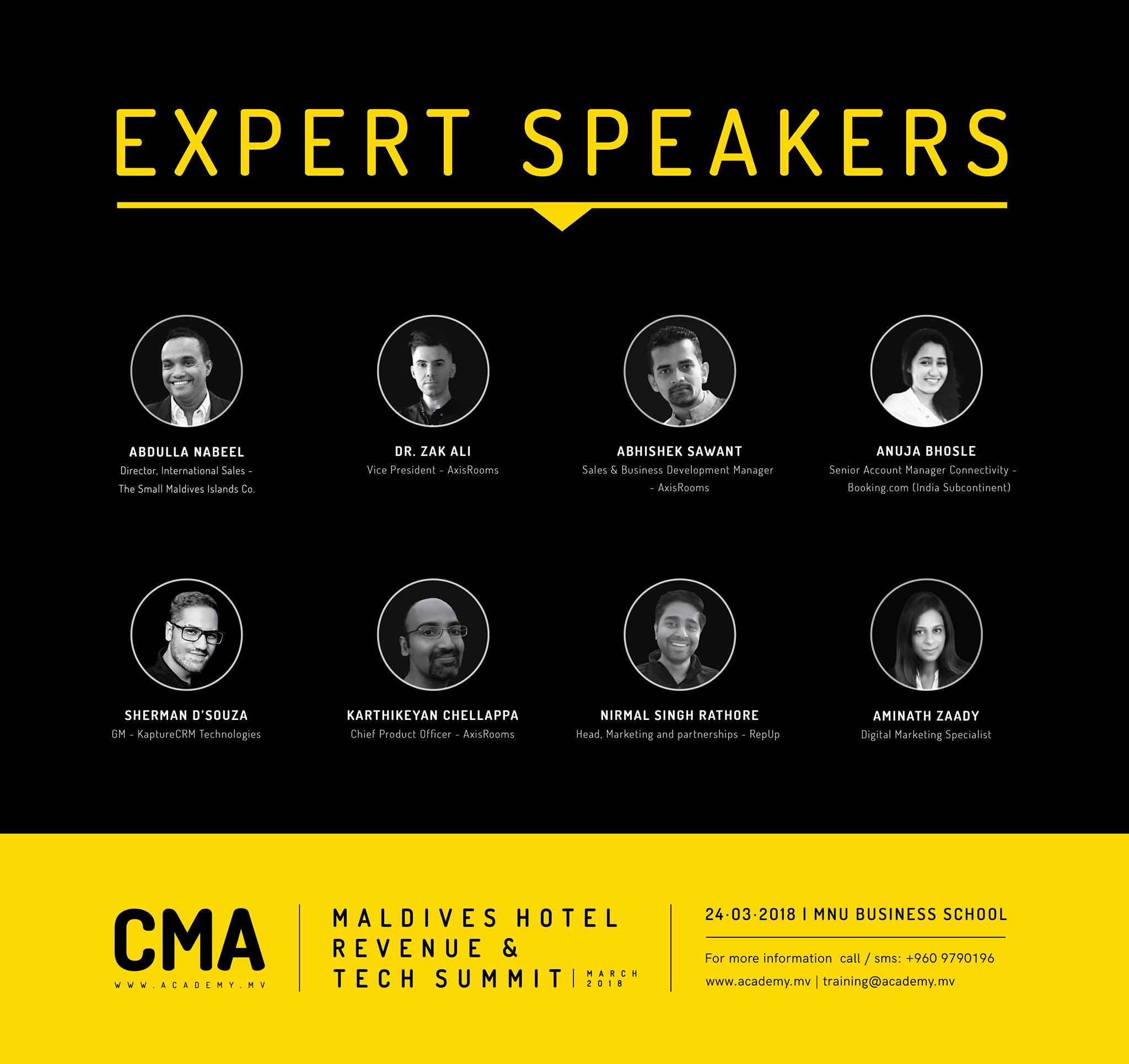 The event is expected to one of the most awaited conferences where Finance, Sales & Marketing and revenue managers from resorts, guest houses and other entities come together to look for innovative ways in improving revenue.