Corporate Maldives Academy (CMA) is in the process of facilitating two reputed international trainers from Sri Lanka to conduct world-class trainings in the Maldives. As a key objective of CMA is to open up high quality International training opportunities to all small & medium companies in the Maldives, CMA assures to provide these trainings at a very affordable price and with flexibility to its corporate clients. Trainers will be available to conduct trainings on 16th, 17th and 18th of August 2018.
Interested parties can contact CMA on 9139292 or email training@academy.mv to conduct a customized training programme for your organization with these trainers
Prasanna Perera
Prasanna is referred to as the "Marketing Guru" of Sri Lanka and is presently a leading Marketing Consultant to several organizations. A much sought after trainer and probably the best marketing lecturer in Sri Lanka, he has over 20 years of experience as a trainer and over 10,000 individuals have been trained by him. In his professional working career spanning over 20 years, he has held several senior management positions at multinationals such as Tetra Pak, Singer and was the Marketing Director of Keells Foods.
Key trainings include:
Smart Selling (In Tough Markets)
Emotional Intelligence (EQ)
Breakthrough Strategies for Emerging Markets
Key Account Management for Competitiveness
Creative Selling (For Extraordinary Sales Achievements)
Brand me (Personal Branding)
Customer Service (for Travel, Tourism & Hospitality Professional) and much more
Rex Pitiyage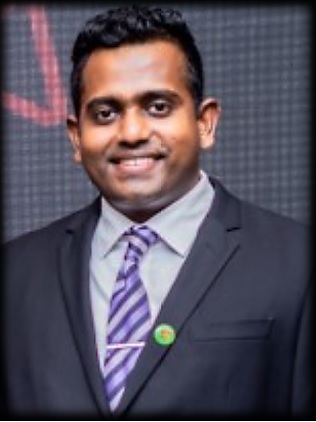 Rex Pitiyage is a highly renowned trainer, TV/Social media presenter in Sri Lanka and a name synonymous with motivational training. He is involved with total people development and has offered his services to almost all segments covering the length and breadth of the country. Presently he works as a trainer in Dialog Axiata PLC, mainly on self-motivation and soft skill development. He counts over 15 years experience in customer service holding positions at different levels and has benefited from many professional training programmes held both locally and overseas.
Key trainings include:
Being The Best
Customer Experience (Good Service Makes the Difference)
Be Yourself (Live Your Values at Work)
Personal Branding
Auto pilot Mode (Only You Can Change Your Life)
Impolite Penguin (Life is Short .. Make it Worthwhile)
Fish Philosophy and much more