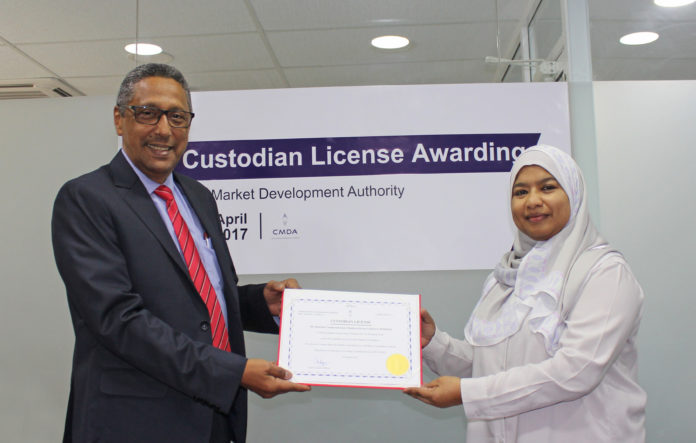 Capital Market Development Authority (CMDA) has issued a license to provide custodial services to Mauritius Commercial Bank Maldives Private Limited (MCB) today.
The license was issued to MCB at a ceremony held at CMDA, according to regulation number 2011/R-36. Licensed Custodians in the Maldives are persons acting for or by arrangement with a customer who performs stewardship and related custodial services on the customer's behalf which includes safekeeping of assets and is licensed to do so under the Regulation on Institutions Providing Custodial Services.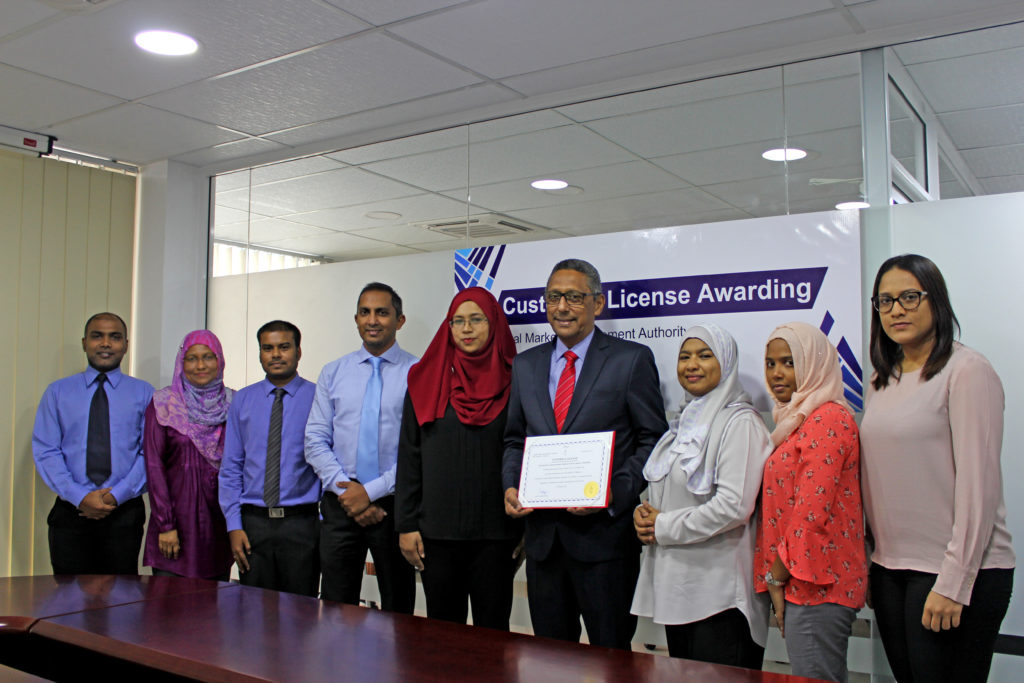 Maldives Pension Administration Board (MPAO) is currently the only organization seeking and using custodial services in the Maldives. The role of custodians in the Maldives Pension System encompasses holding assets on behalf of the Maldives Pension Administration Office (MPAO), arranging settlements of any sale and purchase of securities, investing the fund in accordance with the asset manager's instructions, collecting the return from investments, clearance & settlement of financial transactions, and safeguarding & record keeping of assets under custody.
MCB is the second bank to be issued a custodial license by CMDA, the first being Bank of Maldives, on 1st May 2010.