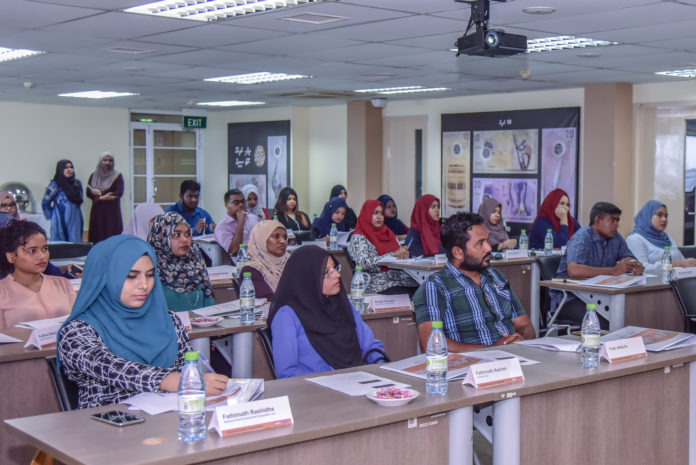 Institute of Corporate Directors and secretaries of Capital Market Development Authority (CMDA) along with Women on Boards (WOB) started "Company Secretaries Training Program" aimed for those interested in the field. With 35 participants this program was started in the MME training hall on the 18 October and will go on until 19 October 2017.
This program is held and designed to teach the role and importance of a company's secretary in maintaining company structure in accordance with the corporate governance policies. It also aims to improve the capabilities and awareness of participants plus establish more transparent management of companies. Additionally, in this program, investigation of company laws, company financial statements and yearly reports along with information on taxation in Maldives will be provided to participants.
Training will be conducted by experts in respective fields form CMDA, Ministry of Economic Development, Auditor General Office and MIRA.