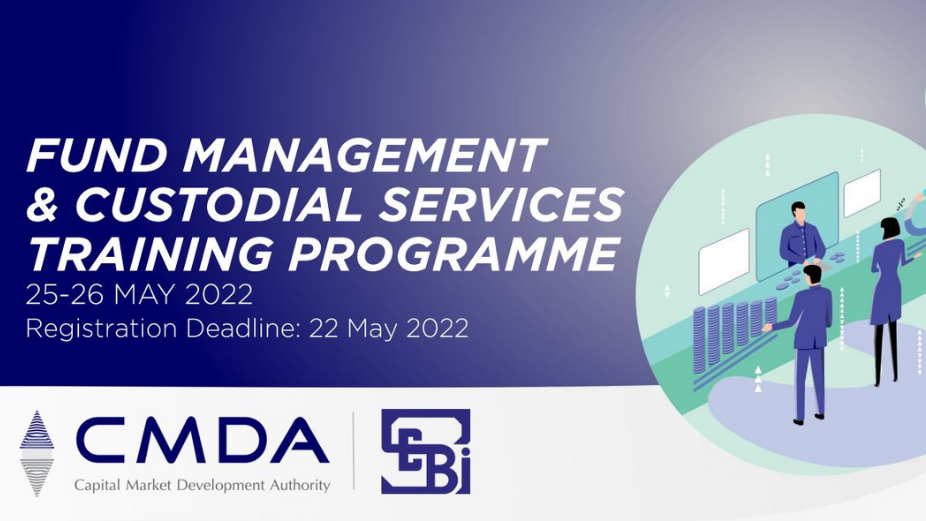 Capital Market Development Authority (CMDA), is conducting a two-day training program designed to enhance knowledge of Fund Management, the role of custodians, and its regulatory framework from 25th to 26th May.
The program is conducted in collaboration with the Securities Exchange Board of India (SEBI) and will be delivered by industry experts from SEBI and the Indian Mutual Fund Industry.
Find the details of the training program on the link below:
https://beta.cmda.gov.mv/en/fund-management-custodial-services-training-programme
The targeted audience for this program is potential fund managers, security market licensed intermediaries, commercial banks and so on.