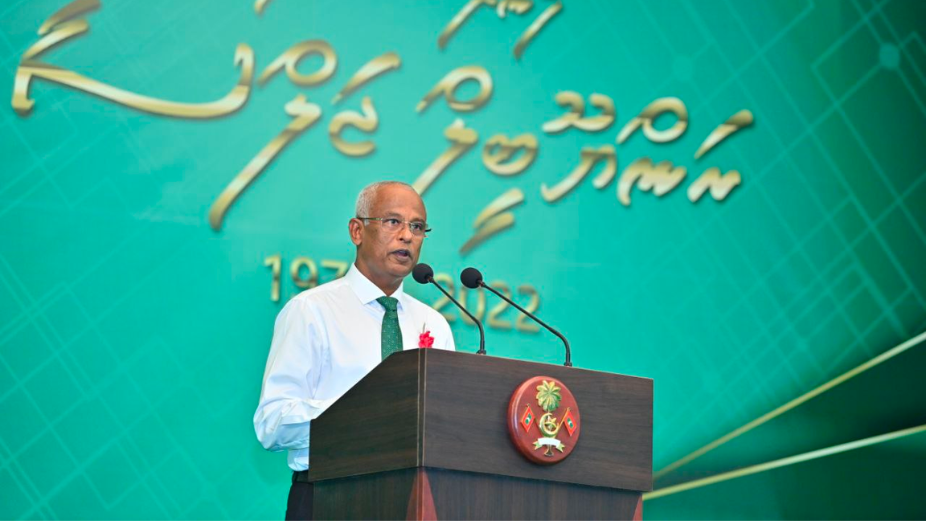 President Ibrahim Mohamed Solih has revealed that the current administration plans to begin coastal protection work on the island of Sh. Funadhoo soon. He made this comment during the the function held on Friday evening to celebrate Funadhoo School's 50-year anniversary.
Speaking about other projects planned for the island, the President announced his decision to commence a land reclamation project next year, as requested by the residents.
The President also spoke about the administration's efforts to further the education sector and noted that 203 education infrastructure projects are currently progressing in different stages of development. A project to develop 15 classrooms in Funadhoo School is underway.
The President added that funds would be earmarked in the budget next year to establish an additional administrative building. He also spoke about the implementation of the administration's decision last May to revise the pay structure of education sector staff to ensure a commensurate wage for them.
At the ceremony, the President also presented commemorative "Golden Jubilee Honour" plaques to the long-serving staff of the school. The honour recipients included the school's founder, the late Abdulla Abdul Kareem, and teacher Abdul Haadhee Yoosuf. The President also presented commemorative plaques to long-serving employees who have served for over 15 and 20 years.