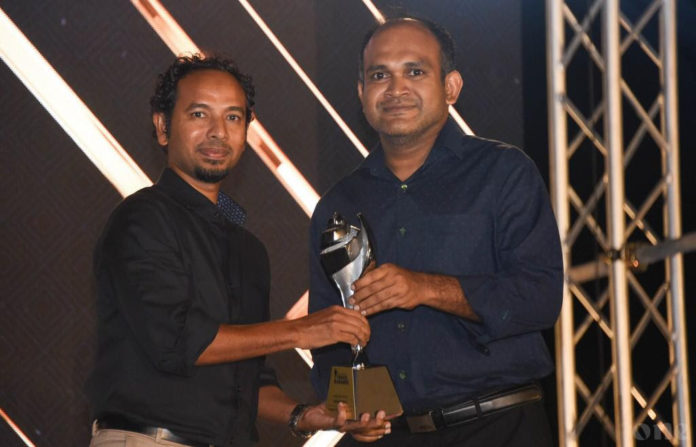 Cocoon Maldives has been named the leading beach resort at the Maldives Travel Awards 2018 Gala held at Paradise Island Resort on 27th December 2018.
Alessandro 'Alex' Azolla- The Managing Director of Cocoon Maldives, was quoted in a statement, as saying "It is an honour for us to win the Leading Beach resort award at Maldives Travel Awards, judged by valued professionals in the industry and also we would like to thank everyone who has voted for us,"
The First Italian Designed Resort – Cocoon Maldives has once again set itself apart for the exceptional service it offers for its guests. This 5-star, family-friendly, stylish resort, based on the principle of 'affordable luxury' is the perfect destination to discover the Maldives, whether you are honeymooning, scuba diving, or just looking for a place to unwind and relax.
MATATO have been hosting the Maldives Travel Awards Gala since 2012 in order to celebrate the commendable services and contributions towards tourism and hospitality in the Maldives. Over 200 names from the travel sector were nominated for the 25 categories of MTA's Gala Edition, which is dedicated to the resorts, airlines and liveaboards operating in the Maldives.
Furthermore, MATATO also hosts a Guesthouse Edition, which celebrates the performances of the guesthouse sector and the People's Edition, which recognizes the outstanding individuals in the tourism industry.