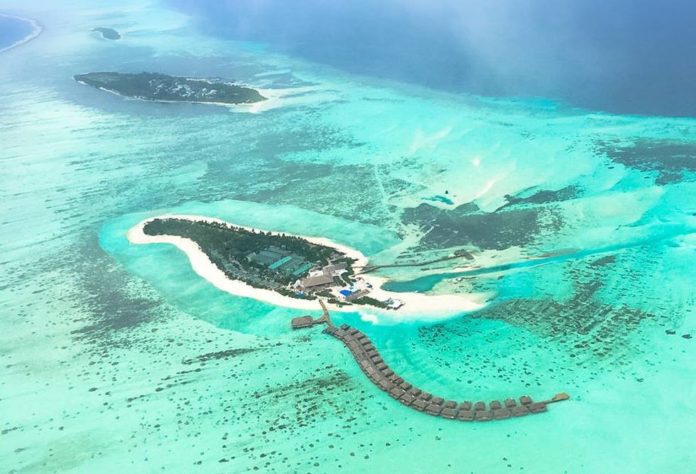 Cocoon Maldives has opened its doors for the visitors on 26 December 2016, over a month ahead of schedule.
Alessandro Azzola, Managing Director of Cocoon Investment Pvt. Ltd. said the resort is ready to welcome their first guests, 34 days ahead of schedule and in good time for the high season.
"The response we have had from the travel industry professionals here has been a very positive," he added.
This 5-star, family-friendly, stylish resort, based on the principle of 'affordable luxury', is the perfect destination from which to discover the Maldives, whether honeymooning, scuba diving, or just looking for a place to unwind and relax.
Inspired by the concept of lightness, Cocoon aims to regenerate the spirit and soothe the mind. Everything has been carefully planned to create a perfect atmosphere of harmony and tranquility.