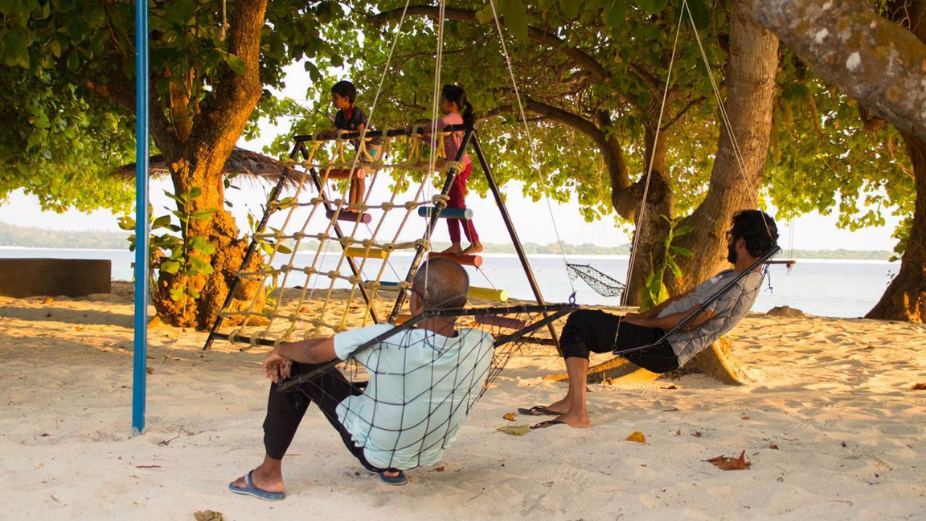 Bank of Maldives has announced the opening of the community park in Sh. Kanditheemu, as part of BML's Community Fund initiative which focuses on empowering individuals to contribute to society through sustainable community projects.
The visionary behind the proposal, Jinan Mohamed Shameem, focuses on creating an inclusive environment for all members of the community and offer a natural space to bring the community together for recreation and relaxation.
The community park is designed with a barbeque area and fish cutting platform with tables and benches. The area also has a park for children and an outdoor gym accessible to all age groups and is equipped with beach huts, swings, sunbeds, and an outdoor shower making it convenient for people using the area for picnic purposes.
Commenting on the project, Jinan stated "BML's assistance had enabled us to open the park which is a dream project for this island. This idea of the project stemmed from wanting to create a project that would benefit all members of the community. My sincere gratitude goes to Mohamed Shifan and Reunion Club for their tremendous support during the project."
Community Fund is a program to empower individuals and NGOs to contribute to their communities through sustainable projects. The bank has provided funding for projects in 30 islands across the country under this fund over the last year.