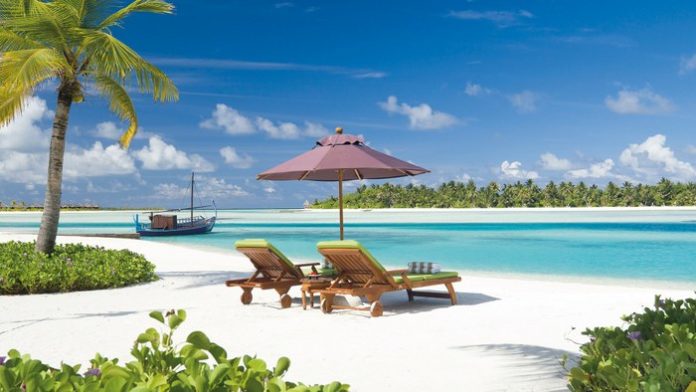 Naladhu Private Island Maldives, South Male' Atoll has been crowned the best resort in the world in the Conde' Nast Traveler Readers' Choice Awards 2017.
More than 300,000 travellers took part in the 30th annual Readers' Choice Awards survey, setting yet another new record submitting millions of rating and more than 100,000 comments to create a list of consumer favourites.
Condé Nast Traveler described Naladhu as an intimate paradise providing a level of privacy and personal attention impressive even in the Maldives, crowning them the top spot of the 50 best resorts in the world.
"Naladhu consists of 19 expansive weathered-wood accommodations with a private garden, infinity pool, high ceilinged interiors, open-air bathrooms, sea-facing tub for two. Dedicated butlers or Very Good Chaps as they call it with quiet and smiling faces. With a location only 30 minutes from Velana International Airport, Naladhu represents the Maldives' most convenient exclusive destination yet." Condé Nast Traveler added.