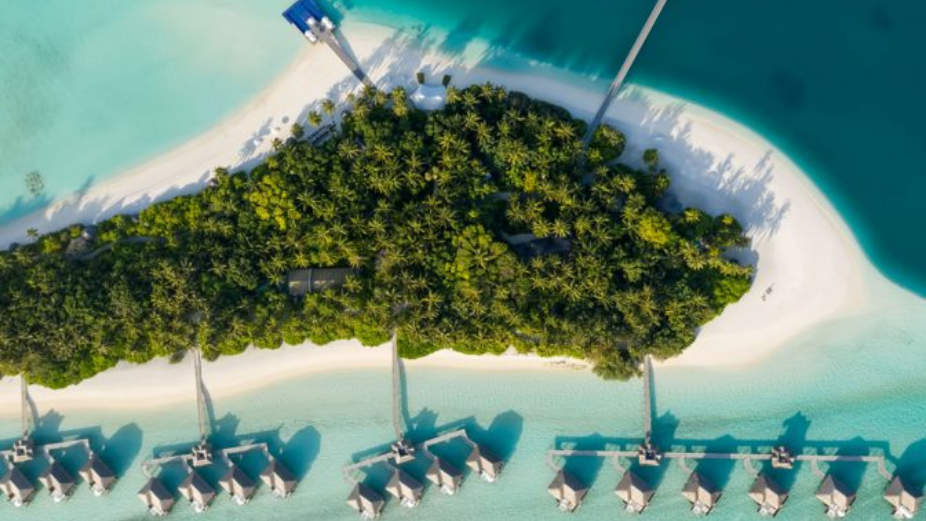 Forbes Travel Guide ("FTG"), the world-renowned and only global rating system for luxury hotels, restaurants and spas, today announced its annual Star Rating list, presenting Conrad Maldives Rangali Island with a new Forbes Travel Guide Four-Star hotel award. Conrad Maldives Rangali Island is showcased with other honorees on ForbesTravelGuide.com.
Located in the Maldives' South Ari Atoll, a haven for divers and snorkeling as it is the home of Manta Rays and Whale Sharks, Conrad Maldives Rangali Island has created a space that invites and inspires with a distinctive design that flows harmoniously within its natural environment. The resort features beautifully designed villas and suites, 12 award-winning restaurants and bars, two spas and a selection of culturally inspired experiences set against an awe-inspiring Maldivian natural surroundings. With the introduction of the world's first 3 bedroom residence over and underwater with the master bedroom located underwater, The Muraka, Conrad Maldives Rangali Island continues to be the pioneer in innovation and diverse experiences for our guests.
"We are incredibly honored, humbled and thankful as a team for this achievement. This award not only celebrates the hard work and dedication of each and every Conrad Maldives team member, but it is a testament of their genuine passion for their home away from home and hospitality in the midst of a very challenging year. We look forward to sharing this award as an inspiration for our future success." said Carla Puverel, General Manager of Conrad Maldives Rangali Island.
Forbes Travel Guide is the world-renowned authority in genuine Five-Star service, and Conrad Maldives Rangali Island is the latest addition to its illustrious annual Star Rating list. Properties were inspected prior to the pandemic and when regional restrictions allowed for the safe return of guests.
"These 2021 award winners are a testament to the resiliency of the hospitality industry," said Filip Boyen, CEO of Forbes Travel Guide. "During an unprecedented time, these top properties adapted to numerous adversities all while maintaining high service levels and ensuring the health security of their guests and staff."
He added, "We hope that these excellent properties will inspire travelers for when they are ready to venture out on their next trip."
To view the new Star Award winners, visit ForbesTravelGuide.com.
For a detailed explanation of how Forbes Travel Guide compiles its Star Ratings, click here.