The World's first underwater villa 'The Muraka' has been opened in Conrad Maldives Rangali Island Resort on 1st November. The 2-floor villa has one floor over water while the other floor is 5-meter underwater.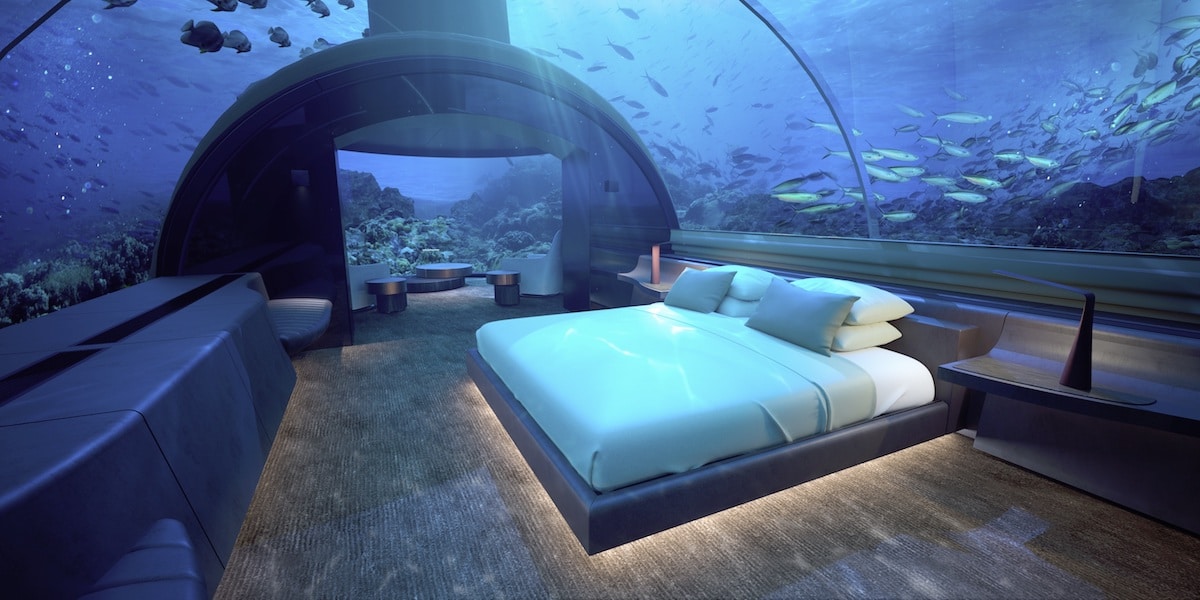 The 15 million dollar villa has a bedroom, living area, Gym, Dining room and a pool. One night stay at 'The Muraka' costs USD 50,000. The rich underwater view, the view of sunrise and sundown are the specialities of the villa.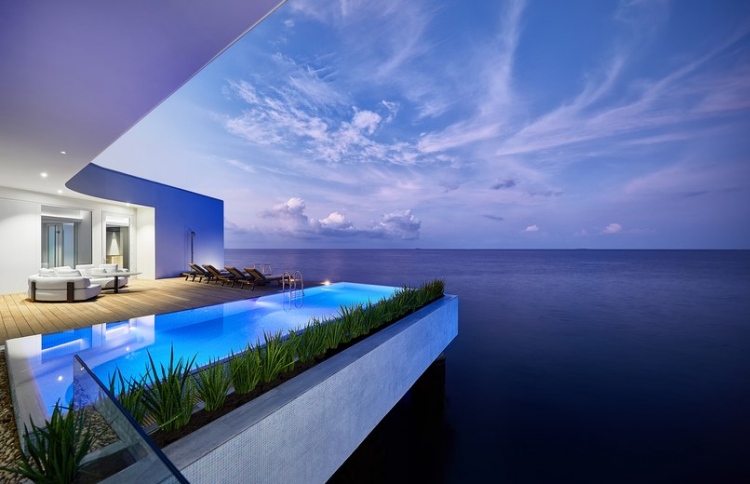 The Resort stated that the villa was officially opened on 1st November while tourists have already made the bookings. The resort is owned by The Crown Company where the interior of the villa is designed by the architects of including Mr Ahmed Saleem as a director and architect of the company. The villa was built by MJ Murphy, an aquarium technology specialist company of New Zealand. 
Conrad Resort also has an underwater restaurant 'Ithaa' which is also designed and constructed by MJ Murphy and opened during April 2005.