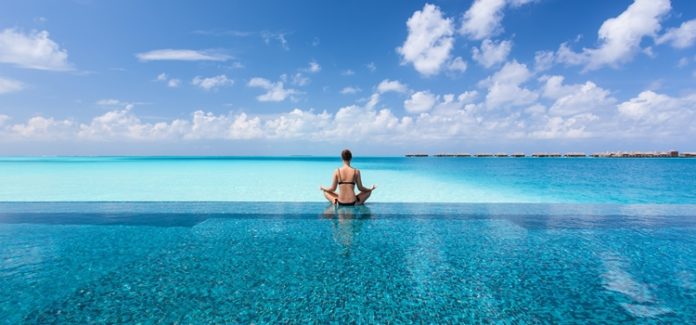 Instagram boasts over 600 million active monthly users, Instagram users have shared over 40 billion to date and share an average of 95 million photos and videos per day. If you think these statistics are mind-boggling, how about the pressure of pressure of maintaining the perfect Instagram feed while on holiday.
In this modern day of travel, Hilton Worldwide property Conrad Maldives Rangali has unveiled the world's first Instagram butler to cater to the pressure of not having the perfect Instagram moment. Today our holidays are much more than what we experience on holiday or how happy we are on holiday but our ability to leave the people back home with envy in the process.
Rather than the role of a modern-day butler, Conrad's Instagram butler will not be taking over guest's social media accounts but would rather play a mentor's role. They will conduct tours of the pristine Maldivian property and its most photogenic locations as well as offering advice on the ideal camera angles and time of the day to shoot a particular type of photograph.
Conrad is also hosting a #Instatrail that's a photo trial which would include a traditional Maldivian swing on the beach as well as the serene picture moments at the world's first all-glass undersea restaurant. Additionally, yoga enthusiasts can take part in yoga classes as well as tips on how to strike the most Instagrammable poses. Guests will be given the change to stargaze, Cookery classes at the Jeremy Leung's Ufaa restaurant, five-hour tour of the local atolls all to be captured and posted on their Instagram feeds.
While Conrad strongly believes that this is the first of its kind, they have combined the Instagram butler service with special itineraries curated specifically in order to move guests from typical white sandy beaches, palm trees and crystal clear water holiday in the Maldives.
It is evident that Conrad Maldives has thought through every aspect of this butler service, but this isn't the first time a butler service introduction has received wide-scale media attention. Rosewood London introduced the Fragrance Butler service, Fish Valet at the Fairmont Vancouver, Soap Concierge at the Viceroy in Riviera Maya Mexico and the Pet Concierge at the Rubens in London are clear indications that hoteliers have had to move on from the bed and breakfast concepts towards touching people's lives while catering to their everyday needs. It is indeed an exciting time for the tourism industry.