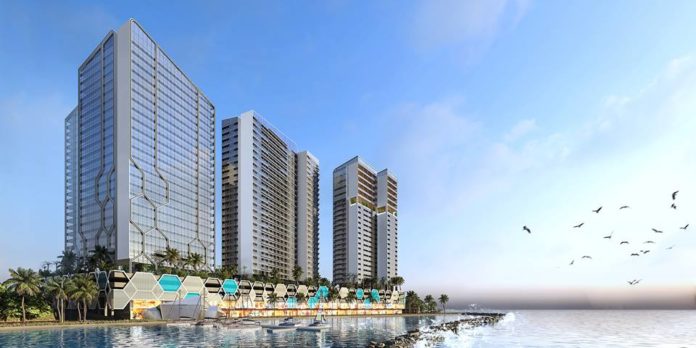 Coral Boulevard residences, originally to be built in Rasfannu by Chang Hua Construction of Singapore, to be shifted to Hulhumale. There are to be 4 towers including 350 grand apartments, shops, a sports complex along with a 5-star hotel inclusive of 128 rooms.
The flats were to be constructed in the area from the former BG turf in Maafannu to the netball court in Social Center under the Rasfannu Mixed Use Development Project.
The reason for the sudden change is that Housing Ministry has decided not to carry out any more housing projects in Male. It is highly understandable due to the congested nature of the City and is a good measure to avoid further overcrowding. Many believe that the project will henceforth be carried out in Hulhumale's Phase II, though there has been no official word regarding this from the Ministry.