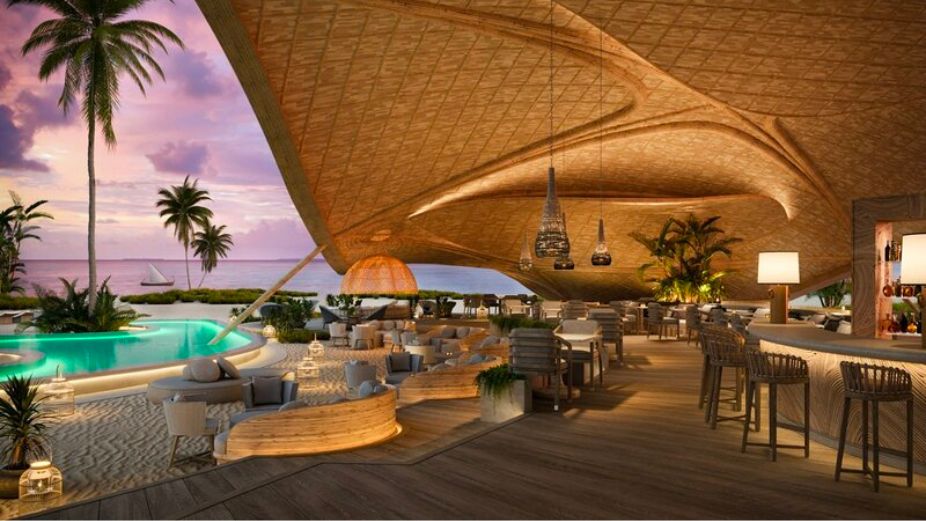 Corinthia Hotels, renowned for its luxury properties around the world, has recently unveiled its latest addition—an oasis in paradise—in the stunning Maldives. The hotel chain has signed a hotel management agreement to operate a lavish resort in this tropical haven, marking a significant milestone for both Corinthia Hotels and the Maldives tourism industry. The resort is set to open in the last quarter of 2025.
Nestled in the picturesque Kaafu Atoll, the Corinthia Maldives spreads across two breathtaking islands, each offering a distinct experience for its discerning guests. The larger island is home to a meticulously designed 73-key resort, while the second, smaller private island provides an exclusive retreat for those seeking ultimate seclusion.
One of the notable advantages of the Corinthia Maldives is its strategic location, a mere 15-minute journey from the bustling Male International Airport. This proximity not only ensures a convenient getaway for travellers but also contributes to the thriving destination tourism economy of the Maldives. The addition of Corinthia Hotels to this enchanting archipelago further enhances its appeal as a sought-after travel destination.
Drawing inspiration from the graceful Manta Ray, the resort's design boasts aquatic-inspired architecture created by the esteemed firm HKS. The captivating ambience immerses guests in a world of serenity and natural beauty, allowing them to unwind and rejuvenate amidst stunning surroundings.
The Corinthia Maldives is a haven for wellness enthusiasts, offering state-of-the-art facilities to nurture the mind, body, and soul. Guests can indulge in rejuvenating spa treatments, embrace tranquillity during yoga sessions, and explore multiple fitness spaces designed to cater to all their exercise needs.
Food lovers will be delighted by the culinary offerings at Corinthia Maldives, with five internationally renowned restaurants offering an array of exquisite dining experiences. From delectable international cuisines to tantalizing local flavours, guests can embark on a gastronomic journey that will satisfy even the most discerning palates.
The excitement surrounding the arrival of Corinthia Hotels in the Maldives is palpable, with Mr Simon Naudi, the CEO of Corinthia Hotels, expressing his enthusiasm for this remarkable venture. "We are thrilled to announce the arrival of Corinthia in the Maldives. Together with our partners, the developers, we will work to create a unique architectural statement that will delight the senses," commented Mr Naudi, showcasing the hotel chain's commitment to delivering an extraordinary experience for its guests.
With its captivating design, world-class amenities, and commitment to delivering unparalleled luxury, Corinthia Maldives promises to be a destination that exceeds expectations, leaving visitors with cherished memories of an unforgettable getaway in the mesmerizing Maldives.