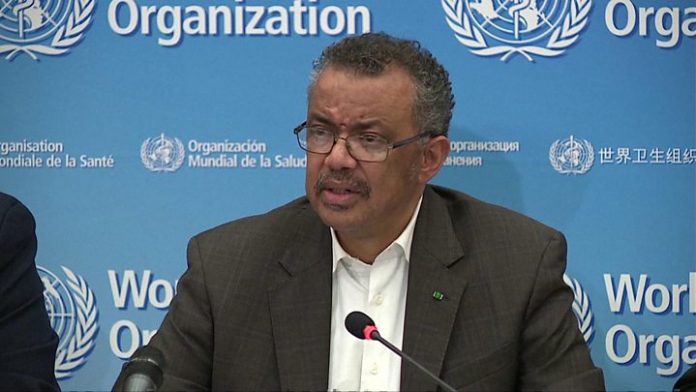 The new coronavirus has been declared a global emergency by the World Health Organization, as the outbreak continues to spread outside China.
In making the announcement, WHO leaders urged countries not to restrict travel or trade to China, even as some have shut down borders and limited visas.
"The main reason for this declaration is not what is happening in China but what is happening in other countries," said WHO chief Tedros Adhanom Ghebreyesus.
Tedros, as he is called, stressed the decision was not meant to criticize the Chinese response to the outbreak, which he and other WHO officials have gone out of the way to praise. Instead, he said, the declaration of a public health emergency of international concern, or PHEIC, is meant to help support less developed countries and to try to prevent the virus from spreading in those places that are less equipped to detect the disease and handle infections.
"We don't know what sort of damage this virus could do if it spread in a country with a weaker health system," Tedros said.
Last week, the committee had recommended that a PHEIC not be declared yet because of limited spread of the virus outside of China. Tedros reconvened the committee this week because some other countries, including Japan, Germany, Vietnam, and, as of Thursday, the United States, had reported limited human-to-human transmission of the virus — a warning sign that the virus could start circulating more broadly outside China.
Most international cases are in people who had been to Wuhan in Hubei. However in eight cases – in Germany, Japan, Vietnam and the United States – patients were infected by people who had traveled to China.
As of Thursday morning, there have been more than 7,800 confirmed coronavirus infections around the world, all but 98 of which were in China. There have been 170 deaths, all in China. Infections caused by the coronavirus, provisionally called 2019-nCoV, were first reported in December in the central Chinese city of Wuhan, though it's possible the virus was spreading among people there before then.