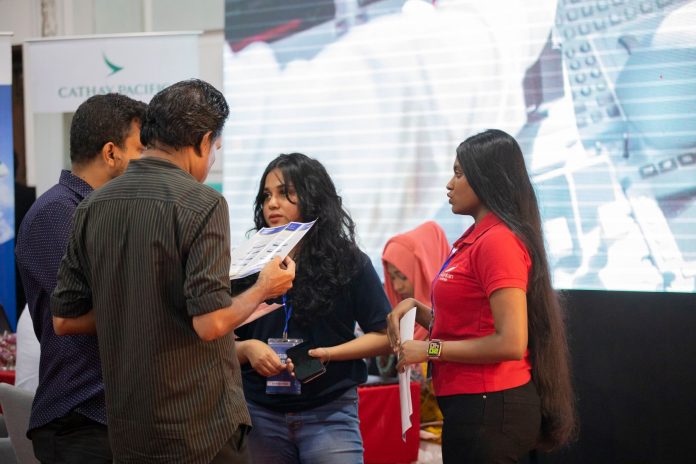 Corporate Maldives Business Expo 2020 has concluded successfully on 24th February.
Attracting over 2000 professionals and over 60 business exhibitors, Business Expo 2020 focused on targeted learning, networking, building valuable new business relationships, and finding partners that help business owners to take their business to next level. Exhibiting companies were provided the opportunity to meet and interact as well as relay information regarding their business, products, and services.
During the Expo, four business summits took place as follows; Maldives Women's Summit, Maldives Tourism Professionals Summit, Maldives Entrepreneurs Summit, and Maldives Finance Professionals Summit.
The women's summit and the tourism professional summit took place on day 1 of the Expo. The women's summit kicked off at 2:30 pm with a keynote speech by Ms. Randa Fuad, HR consultant at Secretariat of Privatization and Corporatization Board. The tourism professional summit followed the same day at 8:30 pm where the keynote speech was delivered by Afeef Hussain, Regional Director of Training, Development and Quality Assurance at LUX* Resorts and Hotels.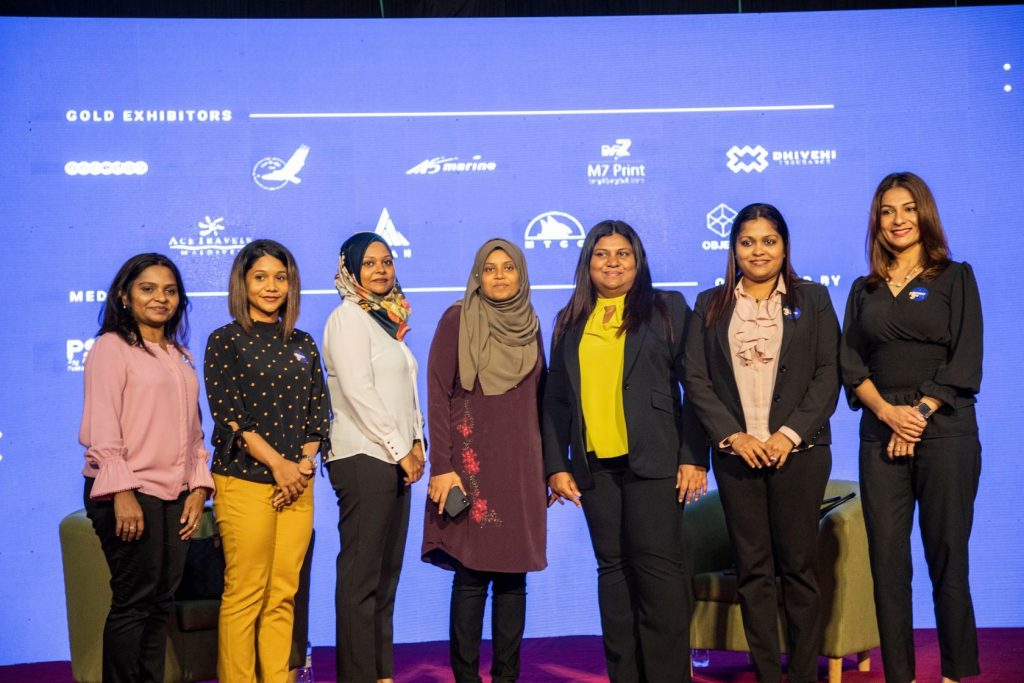 Day 2 began with the Maldives Entrepreneurs summit at 2:30 pm with Ahmed Mohamed Didi, Chief Strategist and Principal Consultant Intranet Maldives Pvt Ltd as the keynote speaker. Maldives Finance Professionals summit's keynote speaker was Hassan Waheed, president of Privatization and Corporatization Board.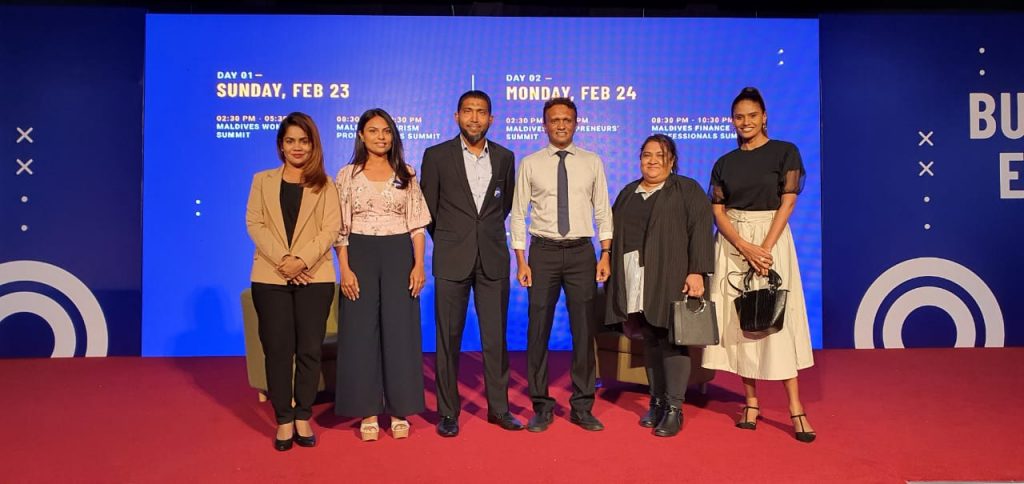 All the summits had one to one discussions with the moderator where prominent industry figures shared their success stories, opportunities, and challenges faced as well as their advice for youth and the future of the industry.
Both local and international sponsors contributed significantly to the success of the Corporate Maldives Business Expo. The Gold partners for the event were The Hawks, Jaah, MTCC, Ooredoo, M7 Print, Object, Ace Travels, Symphony, Dhivehi Insurance and Al Shaali Marine.
Corporate Maldives held this annual event along with the 4th edition of the Gold 100 Gala. The "GOLD 100 GALA" is recognized as the most prestigious and exclusive invite-only business networking event in the Maldives where the leading 100 companies are awarded. These 100 companies are selected annually from among 13,500 companies registered in the country and will be presented with special awards in recognition of their exemplary work and success.