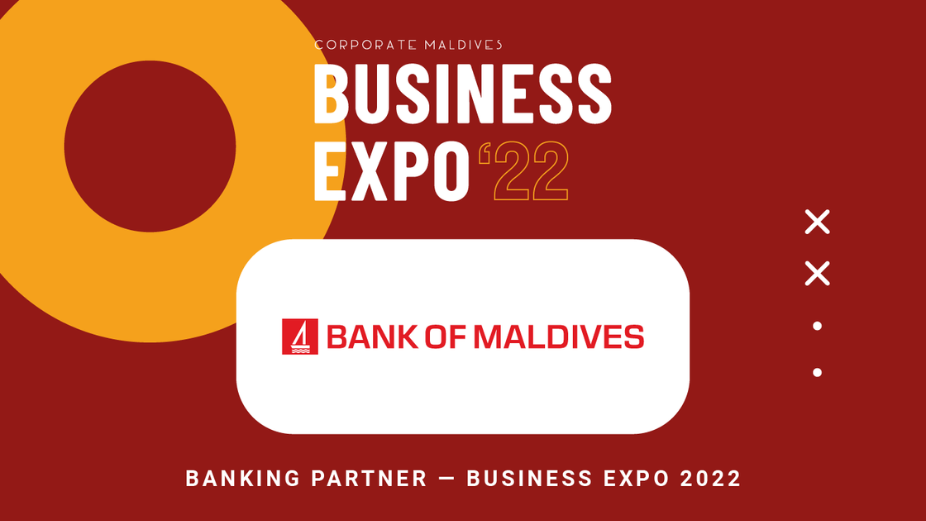 Bank of Maldives (BML) is the Banking Partner of Corporate Maldives "Business Expo" 2022, which will be held from 04th to 05th  October 2022 at Dharubaaruge.
BML is the largest bank and leading financial institution in the Maldives, playing a pivotal role as an engine of growth and a partner for success for thousands of individuals, families and businesses. Today, BML focuses on using technology to create change and sustainable financial inclusion.
The bank was the first to introduce Internet and Mobile Banking as well as 24-hour self-service banking. BML was also the first to issue international debit, credit and prepaid cards in the country. The bank's strong POS network has grown to cover all inhabited islands in the country and through the network, it introduced Cash Agents to allow basic banking facilities on every island.
Furthermore, BML's 3D secure Payment Gateway provides the most ideal and convenient e-commerce solution for small or medium businesses. Corporate Maldives Business Expo is an International Business Networking & Trade Show of the Maldives, focused on building valuable relationships within the B2B community. A premier networking event where business exhibitors and corporate professionals can preschedule meetings through Corporate Maldives "Network".
This year, Corporate Maldives Business Expo will use the Corporate Maldives "Network", an online B2B portal for the Maldivian business community will help you connect and network year-round. As part of the new concept for this event, businesses will be able to pre- schedule over 3000 meetings in the span of 2 days during the Business Expo.
"Network" has added features including, virtual profiles and video call features to execute hybrid meetings simultaneously during the event. During the Business Expo, 3 summits will take place as follows;
Maldives Marketers Forum
Maldives Women's Summit
Maldives Entrepreneurs Summit
The summits will bring the communities together and is intended to inspire and innovate future visionaries.
Corporate Maldives Business Expo will be attended by the entire business community. Over 100 business from different sectors are expected to exhibit and create new business opportunities.
Registrations for Corporate Maldives Business Expo 2022 can be done through: https://network.corporatemaldives.com/
For more information please contact marketing@orcamedia.group