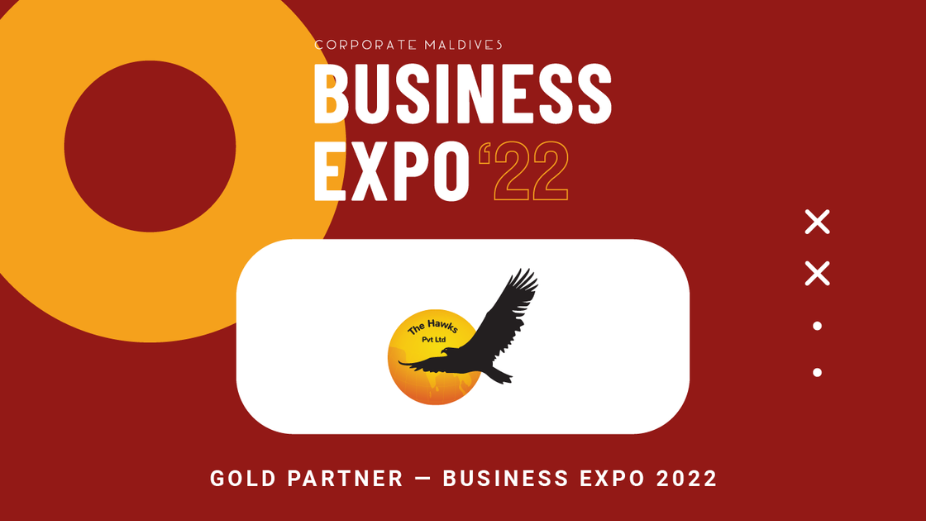 Leading importer and distributor of high-quality fuel, The Hawks is a gold partner of Corporate Maldives "Business Expo" 2022, which will be held from 04th – 05th October 2022 at Dharubaaruge.
With more than 15 years' experience in the area of fuel supply, and by paying exceptional attention to the needs of their clients, The Hawks has developed an extensive product portfolio ranging from diesel and petrol supply and related services to sea transportation and hotel operations.
The company's role in the fuel supply industry remains to inspire its business partners and become their first choice through excellent customer service, timely delivery and certified product line. The Hawks aims to maintain the highest standards for all of its products, challenging the status quo by offering original solutions to enhance its clients' business on both a national and global scale.
Corporate Maldives Business Expo is an international business networking & trade show of the Maldives, focused on building valuable relationships within the B2B community. A premier networking event where business exhibitors and corporate professionals can preschedule meetings through Corporate Maldives "Network".
This year, Corporate Maldives Business Expo will use the Corporate Maldives "Network", an online B2B portal for the Maldivian business community will help you connect and network year-round.
As part of the new concept for this event, businesses will be able to pre-schedule over 3000 meetings in the span of 2 days during the Business Expo. "Network" has added features including, virtual profiles and video call features to execute hybrid meetings simultaneously during the event.
During the Business Expo, 3 summits will take place as follows;
Maldives Marketers Forum
Maldives Women's Summit
Maldives Entrepreneurs Summit
The summits will bring the communities together and is intended to inspire and innovate future visionaries.
Corporate Maldives Business Expo will be attended by the entire business community. Over 100 business from different sectors are expected to exhibit and create new business opportunities.
Registrations for Corporate Maldives Business Expo 2022 can be done through: https://network.corporatemaldives.com/
For more information please contact marketing@orcamedia.group