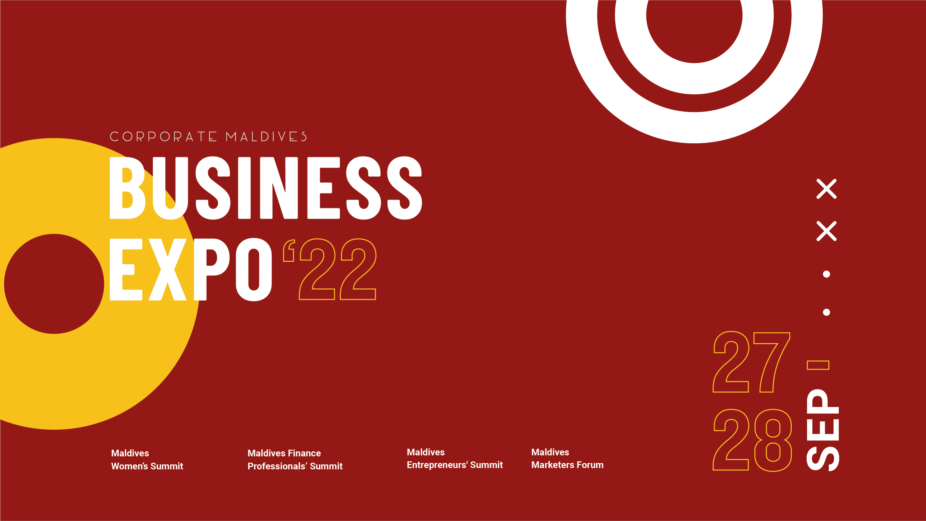 Corporate Maldives Business Expo is to be held from 27 – 28 September 2022.
Business Expo is the premier business networking and trade show of the Maldives that is focused on targeted learning, networking, building valuable new business relationships, and finding partners that help business owners to take their business to next level.
Business Expo 2022 will use the Corporate Maldives "Network", an online B2B portal for the Maldivian business community which will help them connect and network year-round. The portal will have a directory of the Gold 100 companies and more to ensure meaningful networking opportunities. Businesses will be able to pre-schedule over 2000 meetings in the span of 2 days during the Business Expo. "Network" has added features including, virtual profiles and video call features to execute hybrid meetings simultaneously during the event. Additionally, using "Network", partners can stay updated with the latest news and upcoming events.
During the Expo, four business summits will take place as follows; Maldives Women's Summit, Maldives Entrepreneurs Summit, Maldives Finance Professional's Summit and Maldives Marketers Forum. The summits will bring the communities together and is intended to inspire and innovate future visionaries.
The Corporate Maldives Business Expo will be attended by the entire business community. Over 100 business from different sectors will be there to network and create new business opportunities. The Expo will introduce business profile and new products and services to other businesses and consumers.
Business Expo 2020 had over 2000 professionals and over 60 business exhibitors where they were provided the opportunity to meet and interact as well as relay information regarding their business, products, and services.
For more information please contact marketing@orcamedia.group