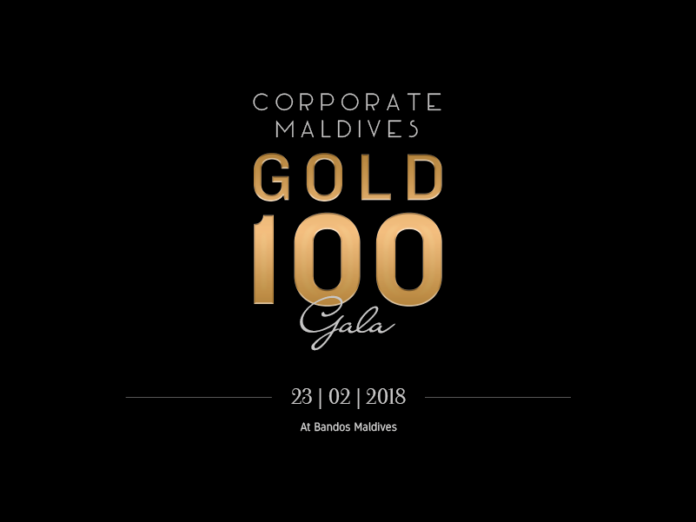 Corporate Maldives launched "GOLD 100 awards" in 2016 with a vision to list the leading 100 companies of Maldives in no particular order. Corporate Maldives is the leading business and hospitality magazine of Maldives providing business, financial and industry news as well as events which are updated on a daily basis. While the 2nd edition of GOLD 100 is set to be held on the 23rd of February 2018, nominations have been opened and are ongoing strongly.
We look at some of the things that you need to know about the "Corporate Maldives GOLD 100 awards":
1. Prestige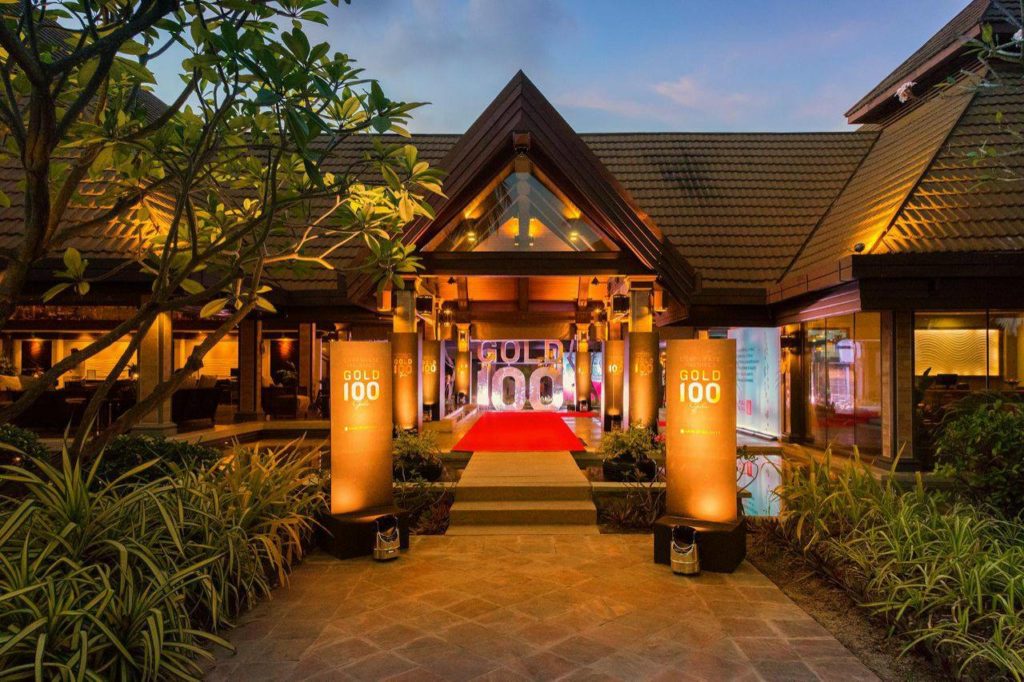 The GOLD 100 awards are one of the most prestigious awards that recognize the leading key businesses in the country. Based on the selective criteria, no company will be ranked but will be listed as one of the Top 100 companies. All 100 companies will walk out of this event as winners.
2. Categorized by Industry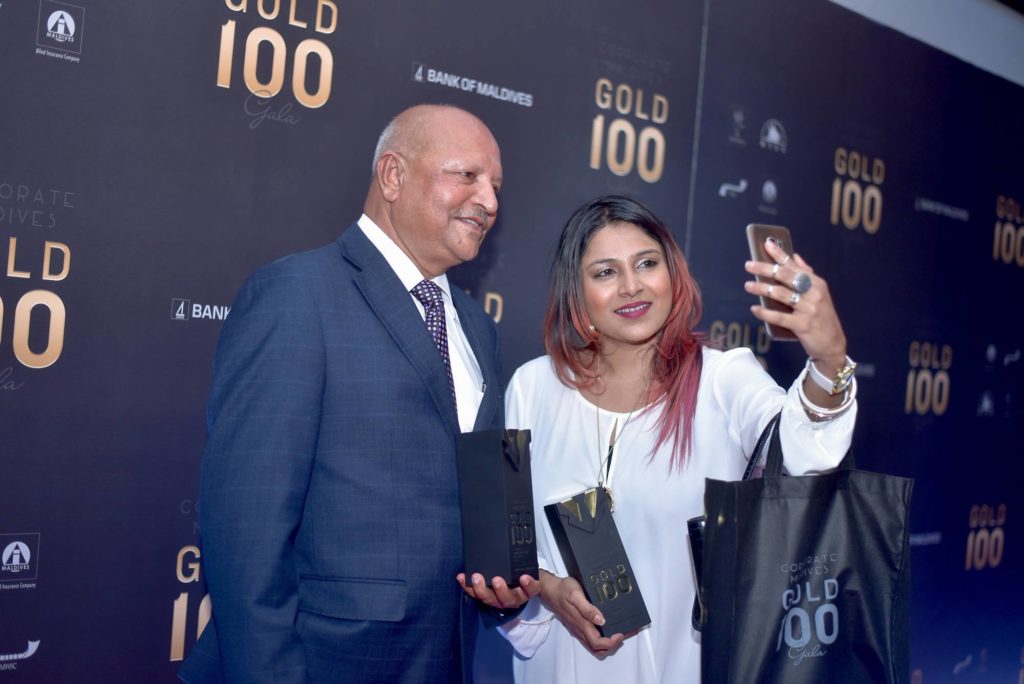 All selected GOLD 100 companies will be categorized by their representative industry such as tourism, construction, education, finance, marine and so on. This would allow potential investors to browse through and identify the absolute top companies in that particular industry. This is also being down to ensure the diversity of GOLD 100.
3. Recognition & Appreciation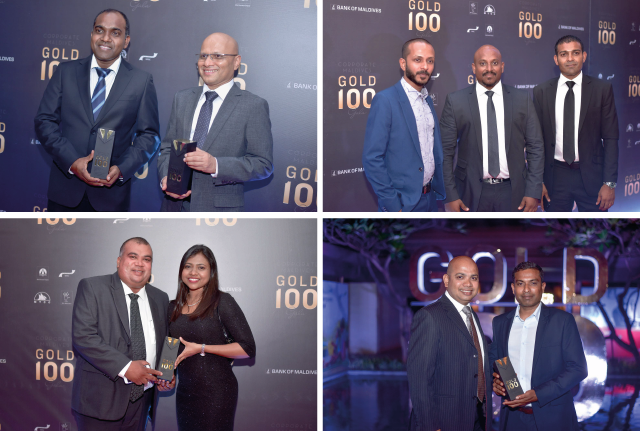 Corporate Maldives GOLD 100 is like no other award given in the Maldives. Corporate Maldives is proud to recognize and appreciate the hard work done by these companies in order to carry the Maldivian economy all these years. The award, as well as online and offline listing, is a sign of appreciation that is being accepted and appreciated by industry peers.
4. Selective Criteria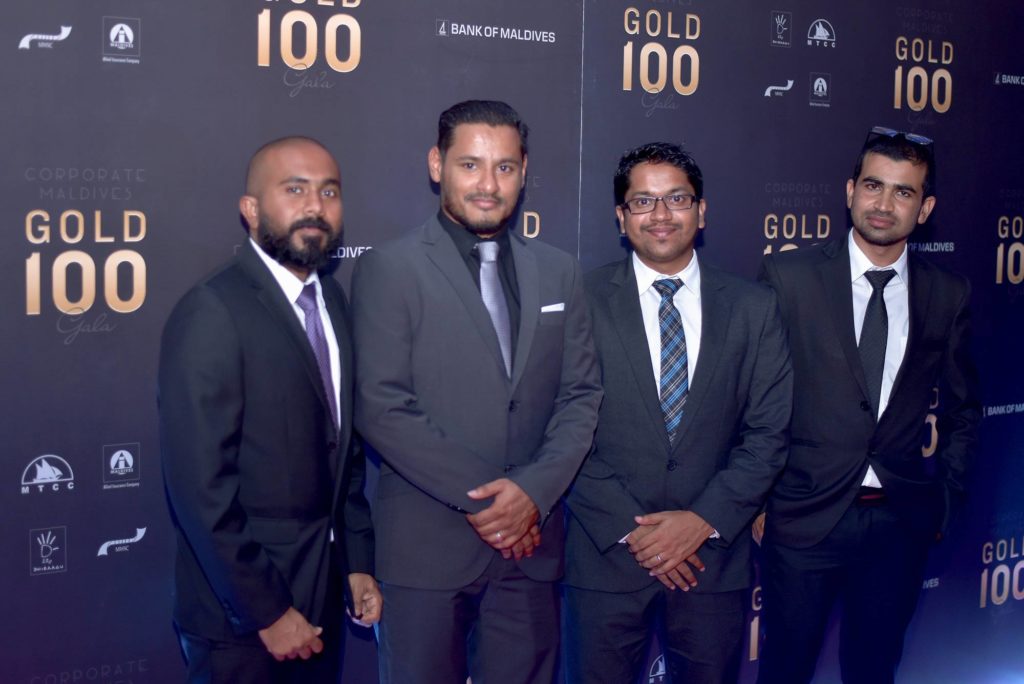 On a journey to select the top 100 companies of Maldives, Corporate Maldives teamed up with CTL strategies in order to set a nomination criterion as well as to evaluate the nominations. CTL Strategies ensures the veracity of the data provided by companies and uses a third party evaluator to review the methodologies used by CTL and the application criteria ensuring transparency.
5. Endorsing Partners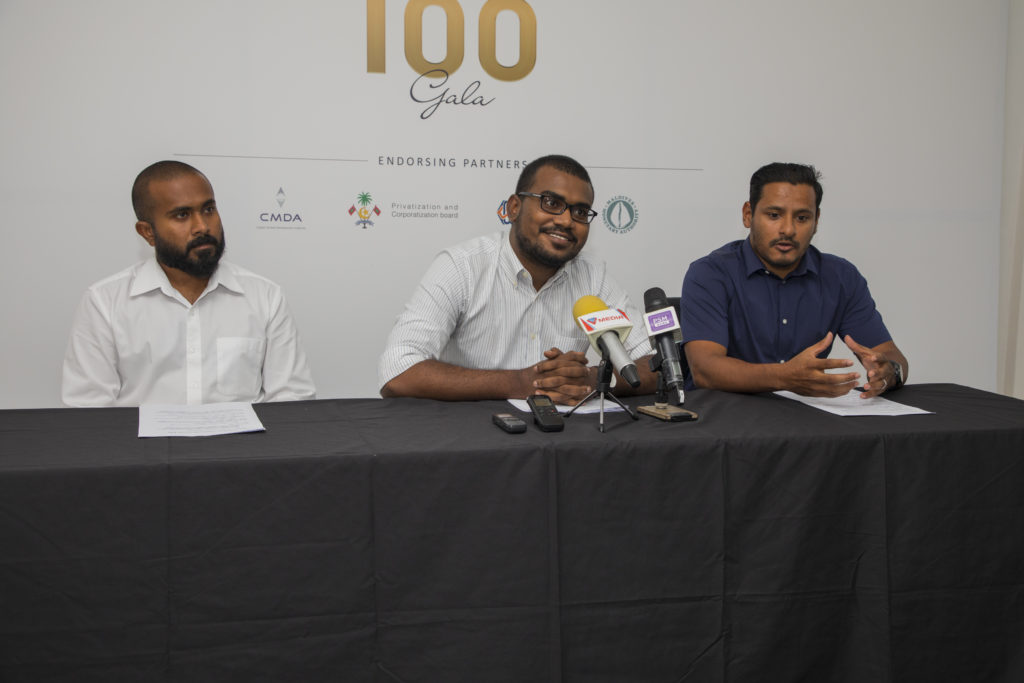 The GOLD 100 initiative is being endorsed by Maldives Monetary Authority, Maldives Privatization and Corporatization board, Maldives Pension Administration Office, Capital Market Development Authority and Maldives Stock Exchange. The backing of these governing bodies in various aspects ensures the strength of GOLD 100 as an industry standard.
6. GOLD 100 Gala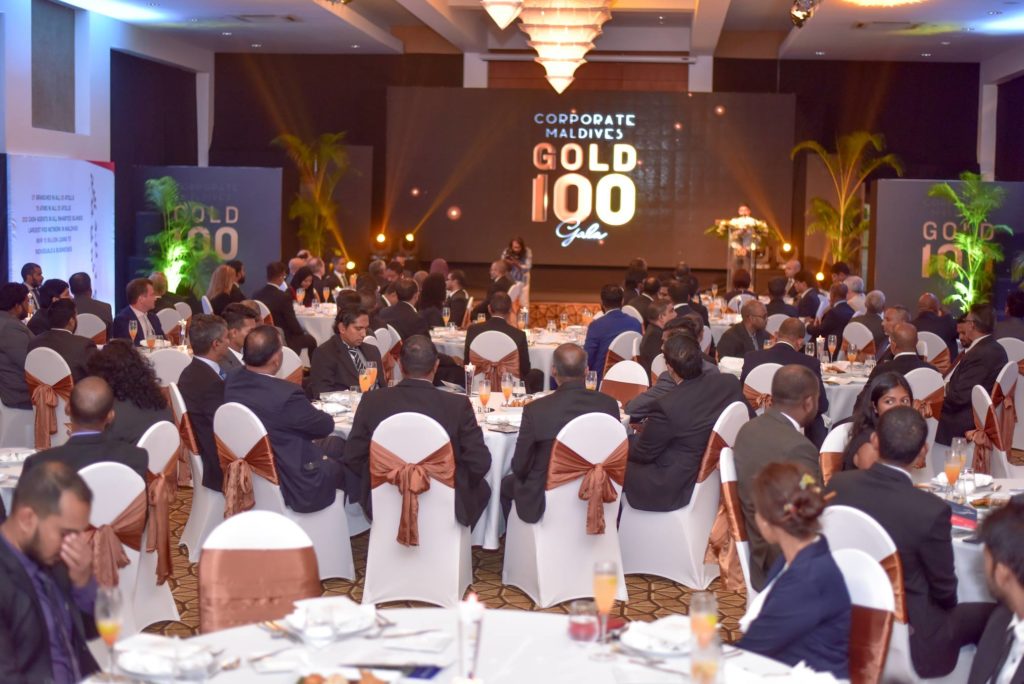 To recognize this remarkable achievement by these companies, each year Corporate Maldives hosts a Gala event which is due to be held on the 23rd of February 2018 in Bandos Island Resort and Spa. This is the most exclusive invitation-only business networking event in the Maldives. It is expected that more than 150 top-level executives from the leading companies will attend the 2nd edition of GOLD 100.
7. Lifetime Achievement Award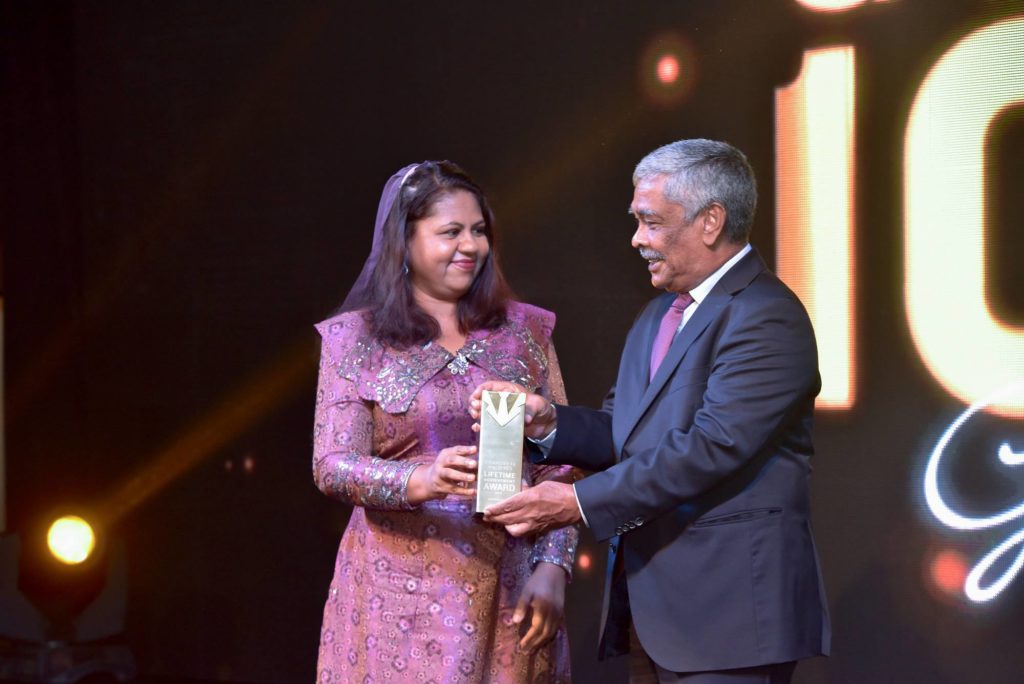 Corporate Maldives awards 2-lifetime achievement awards every year in order to recognize visionary business leaders who have made significant contributions to the Maldivian business community as well as the overall community in general. Similarly, based on their vision, leadership, business impact, humanitarianism, inspiration and motivation; 2 individuals will be awarded the Corporate Maldives Lifetime achievement award.
8. Magazine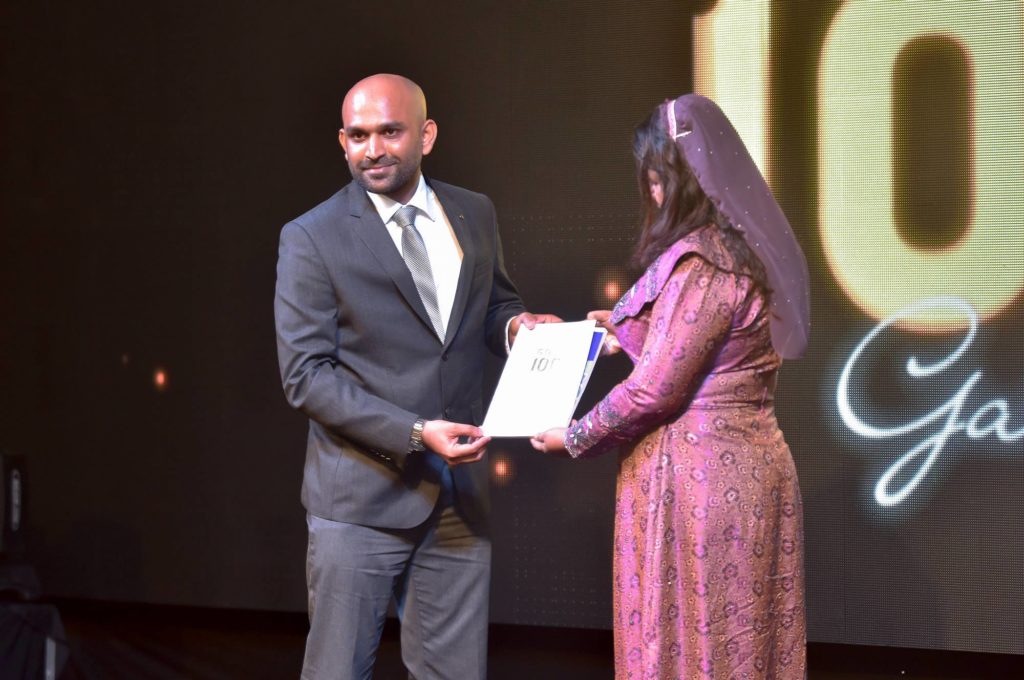 Published annually, the GOLD 100 magazine lists all top 100 companies with a financial review of Maldives as well as profiles and contact details of companies arranged alphabetically and industry wise. These magazines are taken to more than 15 international trade shows across the globe and Maldivian missions and embassies worldwide to be accessed by any potential interest.
9. The Award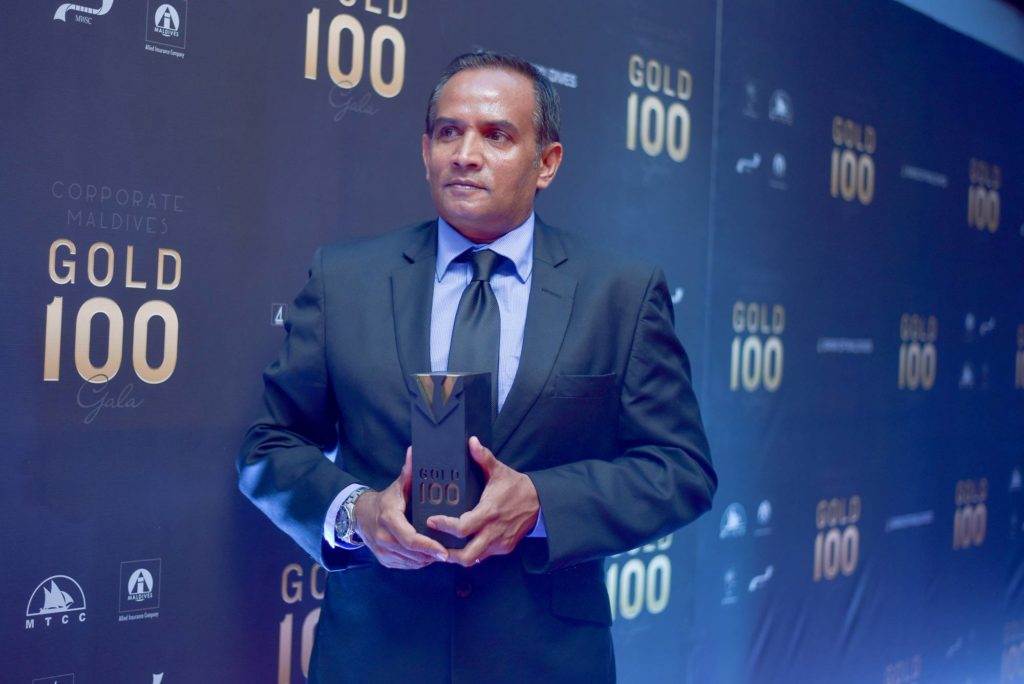 Conceptualized and designed by the talented creative director of Maldives Getaways, Abdulla Nashaath, the Gold 100 award portrays a gold bar wearing a suite. Every GOLD 100 company receives this award as a token of recognition with their name and year cut out on the award. Most of the 2016 awards are displayed beautifully in trophy cabinets of these companies.
10. GOLD 100, Even bigger and better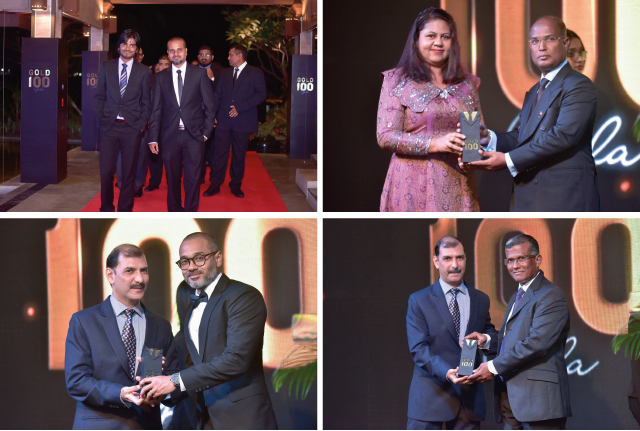 Apart from being recognized as one of the leading top 100 companies of Maldives, Companies will be recognized for their efforts in various fields and aspects. Although the exact details of these accolades have yet to be revealed, awards such as HR award for exceptional staff maintenance and training and CSR award for outstanding contribution to the community are being considered.
Much like the Fortune 500 list which recently marked its 63rd year of existence, we believe that GOLD 100 will go from strength to strength each year and will be the industry standard for top companies.
Gold 100 Gala Highlights from Maldives Getaways
Getting listed on "GOLD 100" is entirely FREE. Please visit http://gold100.corporatemaldives.com/ and fill in the details in order to be registered.
Deadline for application for nominations – 31st December 2017
For more details, email us at editor@corporate.mv or call us at +960 3011720