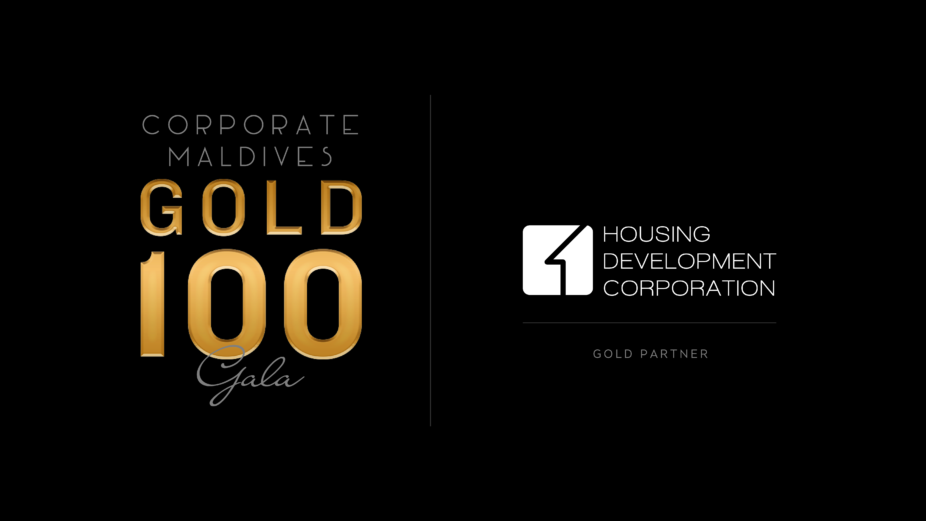 The master developer for three pivotal islands in the Maldives, Housing Development Corporation (HDC) is a gold partner of Corporate Maldives "GOLD 100 GALA" 2022, will be held at CROSSROADS Maldives on 29th November 2022.
Housing Development Corporation (HDC), a 100% government-owned enterprise, undertakes the overall planning and building of Hulhumale'. Currently working towards creating Hulhumale' to become the nation's first sustainable venture, the corporation undertakes projects of hospitality, industrial, recreational, commercial and residential in nature, while introducing new opportunities on a scale previously never seen before in the country.
Corporate Maldives "GOLD 100 GALA" is an invitation-only networking event bringing together top executives of the Maldivian business community and also assisting those in search of new business opportunities. This event will be participated by Chairmen, Managing Directors, CEO & Key Decision Makers within the business community of Maldives.
At the GALA function, "GOLD 100" companies will be presented with an award & the "GOLD 100" magazine will be unveiled. "GOLD 100" is a list of leading 100 business entities in the Maldives, published by Corporate Maldives every year. Through a transparent and unbiased selection criterion, "GOLD 100" is devised as a selection of the leading business entities, rather than a ranking. As such, the list would be published in alphabetical order.