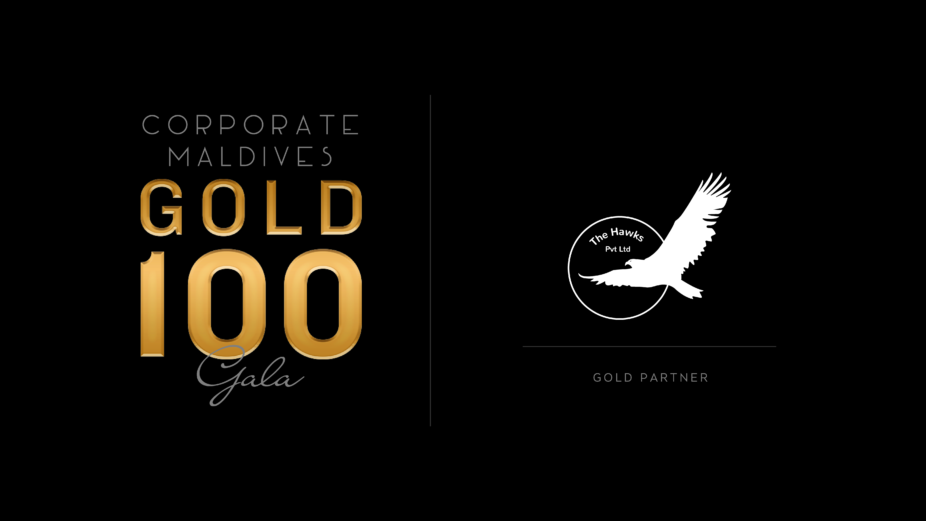 Leading importer and distributor of high-quality fuel, The Hawks is a gold partner of Corporate Maldives "GOLD 100 GALA" 2022, will be held at CROSSROADS Maldives on 29th November 2022.
With more than 15 years' experience in the area of fuel supply, and by paying exceptional attention to the needs of their clients, The Hawks has developed an extensive product portfolio ranging from diesel and petrol supply and related services to sea transportation and hotel operations.
The company's role in the fuel supply industry remains to inspire its business partners and become their first choice through excellent customer service, timely delivery and certified product line. The Hawks aims to maintain the highest standards for all of its products, challenging the status quo by offering original solutions to enhance its clients' business on both a national and global scale.
Corporate Maldives "GOLD 100 GALA" is an invitation-only networking event bringing together top executives of the Maldivian business community and also assisting those in search of new business opportunities. This event will be participated by Chairmen, Managing Directors, CEO & Key Decision Makers within the business community of Maldives.
At the GALA function, "GOLD 100" companies will be presented with an award & the "GOLD 100" magazine will be unveiled. "GOLD 100" is a list of leading 100 business entities in the Maldives, published by Corporate Maldives every year. Through a transparent and unbiased selection criterion, "GOLD 100" is devised as a selection of the leading business entities, rather than a ranking. As such, the list would be published in alphabetical order.