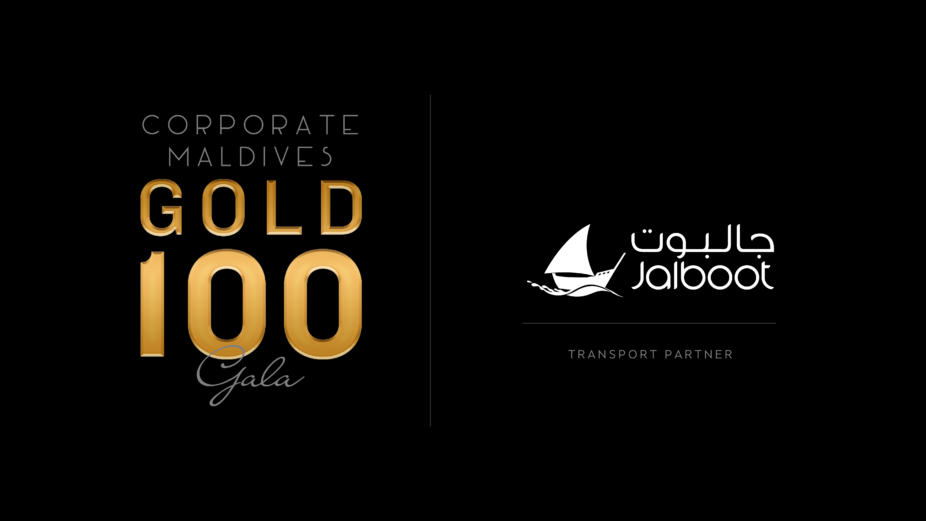 Pioneer in marine services Jalboot Maldives is the transport partner of Corporate Maldives "GOLD 100 GALA" 2022, will be held at CROSSROADS Maldives on 29th November 2022.
With this partnership, Jalboot Maldives will be in charge of the passenger transfer ferry services for CROSSROADS Maldives during the event.
Jalboot Maldives is a subsidiary Jalboot Holdings LLC, a marine company based in the capital of the United Arab Emirates. Established in 2017, Jalboot Maldives specializes in delivering high quality, fully integrated marine solutions such as water transport, marina management, design and build of custom boats, watersports, and luxury charters. Despite its young age, Jalboot Maldives is a pioneer in Marine Services in the Maldives where it is successfully serving some of the biggest resort Islands of the country.
Corporate Maldives "GOLD 100 GALA" is an invitation-only networking event bringing together top executives of the Maldivian business community and also assisting those in search of new business opportunities. This event will be participated by Chairmen, Managing Directors, CEO & Key Decision Makers within the business community of Maldives.
At the GALA function, "GOLD 100" companies will be presented with an award & the "GOLD 100" magazine will be unveiled. "GOLD 100" is a list of leading 100 business entities in the Maldives, published by Corporate Maldives every year. Through a transparent and unbiased selection criterion, "GOLD 100" is devised as a selection of the leading business entities, rather than a ranking. As such, the list would be published in alphabetical order.