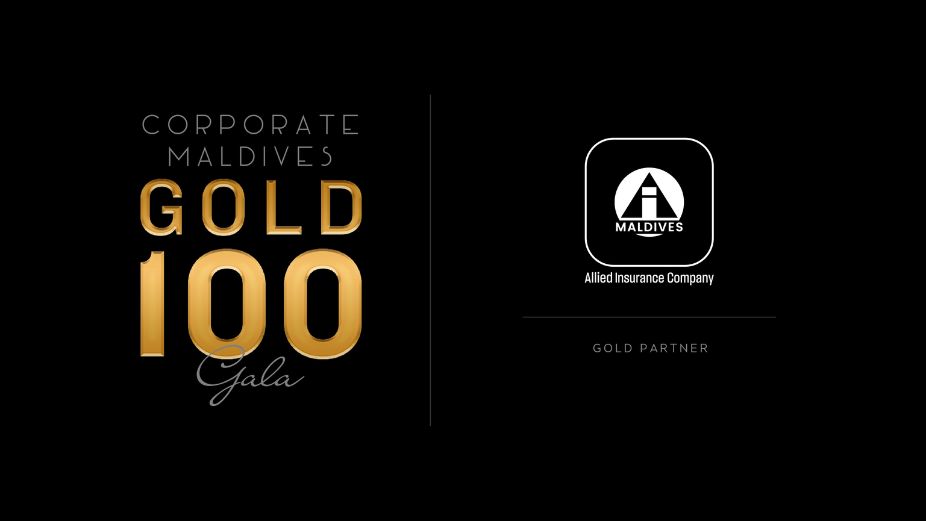 Leading insurance provider in the Maldives, Allied Insurance Company is a gold partner of Corporate Maldives "GOLD 100 GALA" 2023, which will be held at CROSSROADS Maldives on 16th May 2023.
Allied Insurance Company is the leading and largest insurance services provider offering total solutions with a comprehensive range of general and life insurance and takaful services throughout the Maldives. Allied Insurance Company was founded in 1985 as a joint venture between Commercial Union Assurance Company, UK, and State Trading Organization, the nationwide leader of all commercial activities in the Maldives. In early 1987, STO purchased Commercial Union Assurance's shares, establishing Allied Insurance as a subsidiary of the organization.
Today, the company is one of the largest financial institutions and the most prominent insurance brand in the country, contributing to the country's growth and development. Allied has experienced tremendous growth in terms of both volume and profitability over the past decades.
Corporate Maldives "GOLD 100 GALA" is an invitation-only networking event bringing together top executives of the Maldivian business community and also assisting those in search of new business opportunities. This event will be participated by Chairmen, Managing Directors, CEO & Key Decision Makers within the business community of Maldives.
At the GALA function, "GOLD 100" companies will be presented with an award & the "GOLD 100" magazine will be unveiled. "GOLD 100" is a list of the leading 100 business entities in the Maldives, published by Corporate Maldives every year. Through a transparent and unbiased selection criterion, "GOLD 100" is devised as a selection of the leading business entities, rather than a ranking. As such, the list would be published in alphabetical order.