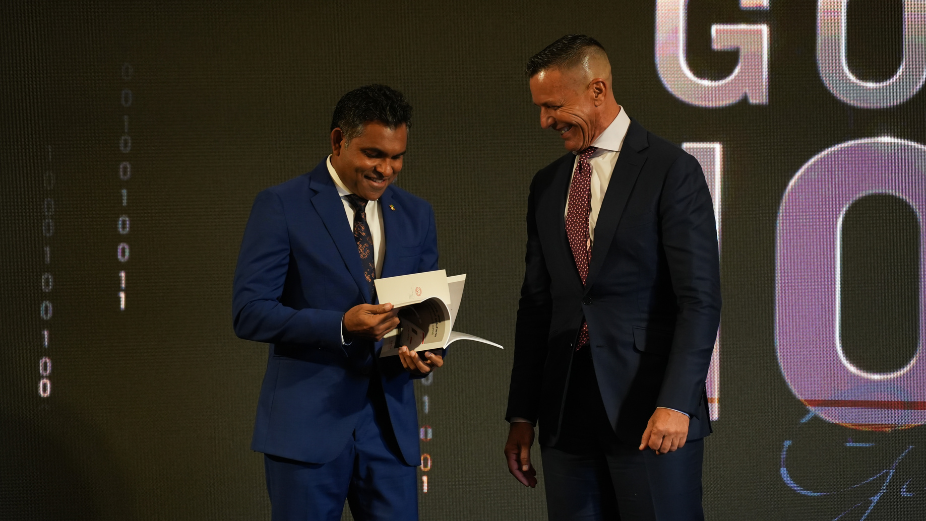 The seventh edition of Corporate Maldives "GOLD 100 GALA" has been held on the evening of 16th May 2023 at CROSSROADS Maldives.
"GOLD 100 GALA" is an annual invitation-only networking event bringing together top executives of the Maldivian business community. This year, the event was graced by the chief guest, Vice President of the Maldives H.E. Faisal Naseem, along with high delegates including high commissioners, ambassadors and senior government officials. The event was attended by chairmen, managing directors, CEOs and key decision-makers within the business community of Maldives.
The Platinum Partner for this year's "GOLD 100 GALA" was Bank of Maldives, the largest bank and leading financial institution of the Maldives. Gold Partners of the event included Ooredoo Maldives, Medtech Maldives, The Hawks, Allied Insurance Company and MTCC. CROSSROADS Maldives was the Host Partner of the event, Jalboot Maldives was the Transport Partner and Red Creatic was the Print Partner.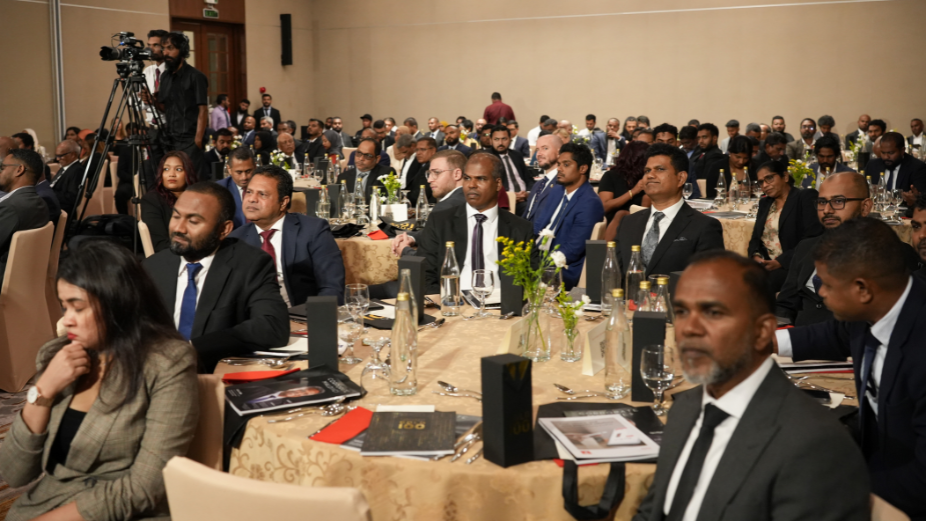 While addressing the gathering, CEO of Bank of Maldives Mr. Karl Stumke spoke about the bank's initiatives to cushion the financial blow for its customers caused by COVID-related shocks. He added that the bank is constantly finding new ways to innovate, adapt and serve its customers amid everchanging global circumstances, in order to maintain its current market share.
At the GALA function, "GOLD 100" companies were presented with an award & the "GOLD 100" magazine was launched. "GOLD 100" is a list of the leading 100 business entities in the Maldives, published by Corporate Maldives every year. Through a transparent and unbiased selection criterion, "GOLD 100" is devised as a selection of the leading business entities, rather than a ranking. As such, the list has been published in alphabetical order.
During his speech, Vice President H.E. Faisal Naseem underscored the important role played by businesses in sustaining the economy. He further thanked Corporate Maldives, for recognizing and empowering the business sector of the Maldives.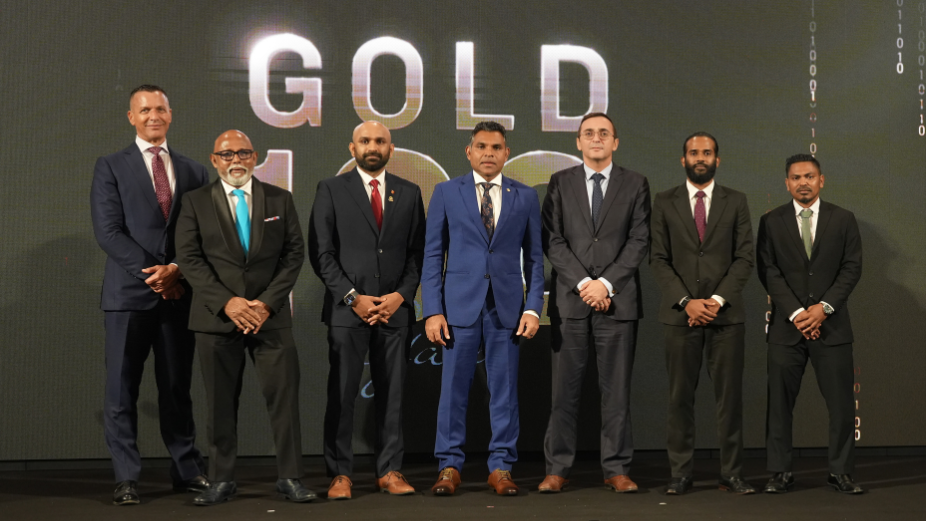 Corporate Maldives also awarded the Lifetime Achievement Award to recognize a visionary business leader who has made significant contributions to their respective industry. This year, the award recipient was Mr. Ahmed Nashid, the Founder and Chairman of ADK Group of Companies. He was awarded for his businesses and philanthropic activities, which have enhanced the overall development of the Maldivian business community.
Speaking at the event, Mr. Nashid stated that the receipt of the Corporate Maldives GOLD 100 award was a testament to the hard work and dedication of all the company founders, and that it should serve as an encouragement to reach even greater heights.
Corporate Maldives "GOLD 100 GALA" is organized by Orca Media Group, a leading media and marketing company in the Maldives.