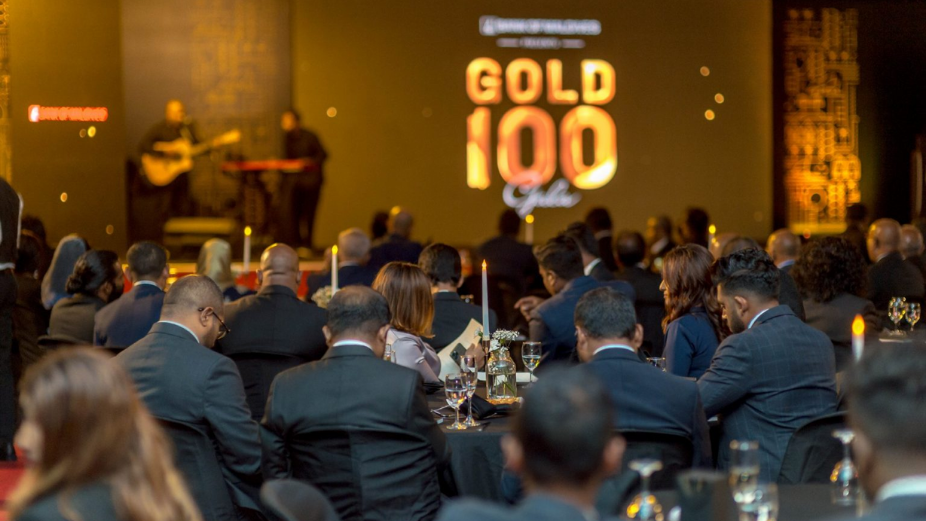 Maldives' most prestigious business awards, Corporate Maldives "GOLD 100 GALA" will be held at CROSSROADS Maldives on 9th June 2022.
"GOLD 100 GALA" is an invitation-only networking event bringing together top executives of Maldivian business community together in one place for a glamorous awards night celebrating the success of the GOLD 100 companies. This event will be attended by Chairmen, Managing Directors, CEOs, and key decision makers within the business community of Maldives.
At the GALA function, "GOLD 100" companies will be presented with an award & the "GOLD 100" magazine will be unveiled. "GOLD 100" is a list of leading 100 business entities in the Maldives, published by Corporate Maldives every year. Through a transparent and unbiased selection criterion, "GOLD 100" is devised as a selection of the leading business entities, rather than a ranking. As such, the list would be published in alphabetical order.
Corporate Maldives will also award the Lifetime Achievement Award to recognize visionary business leaders who have made significant contributions to their respective industry. Every year, Corporate Maldives will announce two award recipients whose businesses and philanthropic activities have enhanced the overall development of the Maldivian business community. The recipient of this year's Lifetime Achievement Award will be announced during the Corporate Maldives "GOLD 100 GALA" at CROSSROADS Maldives.
The GOLD 100 GALA 2022 is followed by the Corporate Maldives Business Expo from 7th – 8th June 2022.